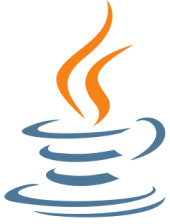 Apple Mac users are being urged to update their installations of Java with new versions which protect against multiple security vulnerabilities that could be exploited by hackers.
Mac OS X Snow Leopard users are advised to download Java for Mac OS X 10.6 Update 1. It includes fixes for a number of security holes that were found in earlier versions, including a flaw which could allow a Java applet to gain the privileges of a current user while running in a webpage.
Meanwhile, users of Mac OS X v10.5.8 should download Java for Mac OS X 10.5 Update 6, which updates J2SE 5.0 and Java SE 6 and fixes a similar collection of vulnerabilities.
These updates to Java from Apple effectively play "catch-up" with the Windows, Linux and Solaris versions of Java. For reasons that are frankly beyond my comprehension, Sun manages Java development for Windows, Linux and Solaris, but Apple takes care of the Mac version. Consequently, Java for Mac OS X can drag a little in terms of security updates.
The Apple patches are available now from the downloads area of Apple's website or via automatic updates.
My advice is for users and companies to take prompt action and roll out these patches at the earliest opportunity. Firms like Apple and Microsoft do not announce security vulnerabilities for the fun of it – they issue advisories and patches in order to better protect their users from internet and hacker attacks.
Don't be a dummy – get your computers patched as a matter of priority.