English primary schoolchildren (5-11 years old) will be taught about how to stay safe on the internet from 2011, as part of a Government awareness strategy being unveiled today called "Click Clever, Click Safe".
Echoing the "Green Cross Code" which is used to remind children how to cross the road safely, kids will be taught to "Zip it, Block it, Flag it".

Prime Minister Gordon Brown has said that he hopes that "'Zip it, Block it, Flag it' will become as familiar to this generation as 'stop, look, listen' did to the last."
But what does "Zip it, Block it, Flag it" mean?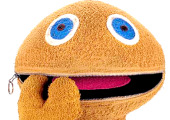 Zip it
This is all about keeping your personal information private, and thinking about what you say and do online.

That's a good idea, of course, but do young people have any concept of "personal" these days? Would young kids understand that their date of birth, email or mobile phone number might not be something that they should post on the internet?

Also, "Zip" means something quite different when it comes to computers. When I mentioned "Zip it, Block it, Flag it" to a few colleagues around the office this morning they all imagined that the first part was related to zipping up (or archiving with a tool like Gzip or WinZip or – for those DOS luddites in our number – PKZip) important files, perhaps with a password to prevent snooping eyes.

They notably didn't think that it related to zipping up your gob/shutting your cakehole/keeping schtum (delete to your preference).

So perhaps that wasn't the best choice for the first element of an internet Green Cross Code?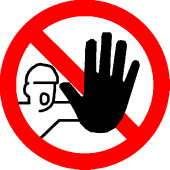 Block it
Block anyone who sends you an unpleasant message, and don't open unknown links and attachments.

Okay, that makes sense – but lets remember that many times attacks pretend to come from someone you know or a company you trust, because it's so easy to forge the originating email address or even for a Facebook friend's account to have been hacked.

Lets not forget, we also need to ensure that computer users (or all ages) understand that applications are now increasingly web-based. It's all very well understanding that you need to be careful of files attached to emails and links in emails and instant messages – but there is also a new breed of Web 2.0 applications and websites (think of Facebook apps for instance, or third-party websites that ask for your username and password to connect with a Web 2.0 account).

Users need to understand the importance of exercising control over which of those they run and interact with also.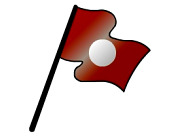 Flag it
Speak to someone you trust if something upsets you, or if someone asks to meet you online.

This is great advice, of course, especially for young people. So many times individuals could have been protected if they had sought advice from a trusted party about what they were about to do – either online or offline.

I've always thought it would be a good idea for younger children, in particular, to use the computer in a shared area of the house, such as a dining room, rather than their bedroom. That way it's easier for parents and older siblings to monitor what they're up to, and to be on hand if a question needs to be asked.
Of course, we should realise that it will be primary school teachers who will be tasked with the job of instilling computer security common sense into young children. Poor old school teachers. Haven't they got enough to do with scores of hyperactive kids causing mayhem? One has to wonder how many of the teachers are comfortable themselves in the online world, and whether they will feel under-qualified to pass judgement on the safety of everything from AOL IMs to Bebo to Club Penguin.
The likes of Google, Microsoft and Facebook have pledged their support for the campaign, which has been drawn up the UK Council for Child Internet Safety (UKCCIS). CEOP, the UK's Child Exploitation and Online Protection Centre, are also involved which is interesting in itself, as it has in the past clashed with the likes of Facebook and MySpace, accusing some social networks of not doing enough to keep young people safe online.
Anything which raises awareness of computer security is a good thing in my eyes – so I will be watching with interest to see how this campaign rolls out. Even if I keep imagining that "Zip it, Block it, Flag it" is somehow a coded message to the troubled Tiger Woods.