Recently, I received an email from what appeared to be an Apple software store with a catchy subject line of "huge discount of up to 80% off Apple software".
Wow!
What a great offer this is! I immediately opened the link embedded in the email, which instantly directed me to a Russian website with a single URL.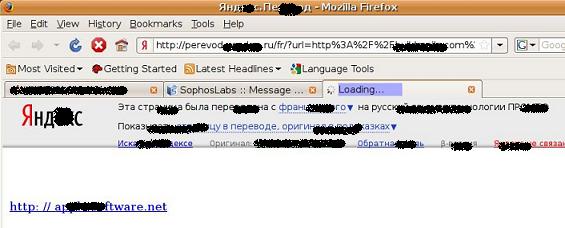 While I was still thinking about what those Russian words mean, it refreshed and redirected me to an Apple-style-designed Soft Store in a matter of seconds.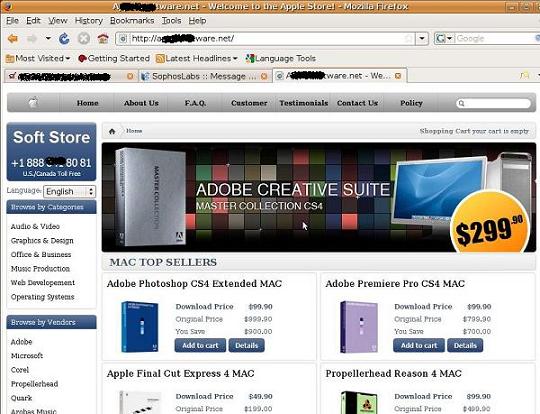 More Wow! A full Adobe Creative Suite for a mere fraction of the RRP!
Attracted by the low prices and real-looking web-design, I would've almost trusted the site and bought some Apple warez on the cheap….or not!
The main reason I treated the email as spam is because I noticed that the sender of this email uses a free email service provider and the email is unsolicited. Also, one would not expect an authorized Apple retailer to be contacting their customers from free email service. In addition, the process of redirecting should signal alarm bells. Beware of this kind of fake Apple software store spam. If you received any email from strange sender and if there is unusual redirection, you should stop surfing it.

With a heavy heart, I have no choice but to block this URL with our Sophos's web appliance and I guess I have to do my Christmas shopping somewhere else. *sigh*.