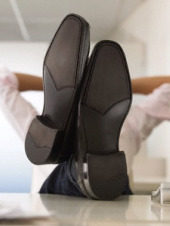 There is a rule at Sophos about taking holidays.
Alongside the normal rules like "You can only carry five vacation days over into the next year" and "Don't spend your holiday working for McAfee" there is also a rule which says "Don't take your blog on holiday with you – it could probably do with a break too".
I didn't use up enough vacation time earlier this year, so I'm having to cram it all in before Christmas – which means that this blog is going to be snoozing until the New Year.
However, if you don't want to miss a thing when it returns make sure to subscribe to the RSS feed and follow me on Twitter.
If you're not doing so already, then you should also start reading the blogs written by some of my colleagues here at Sophos: Duck, Chet and SophosLabs.
Duck, for instance, just published an informative and entertaining video/podcast mashup discussing Facebook security and privacy which he made with Sean Richmond in our Sydney office. It's six and a half minutes long, but really worth watching:
(Enjoy this video? You can check out more on the SophosLabs YouTube channel and subscribe if you like)
If you're interested in learning more on this topic, read about the security and privacy challenges, and follow the advice in our step-by-step guide for better security and privacy on Facebook.
Okay, well that's about it then. I've watered the pot plant, played my part in the office Secret Santa ceremony, and set my alarm clock for Doctor Who on BBC One, Christmas Day.
Happy Christmas everyone, and a have a terrific new year. I'll be back then.