Legendary Irish singer-songwriter Van Morrison was widely reported earlier this week to have become a father again at the age of 64, with American producer Gigi Lee.
George Ivan Morrison III was said to have been the "spitting image" of his father – at least according to a statement on the official website of the grumpy curmudgeon who has delighted music lovers for decades with songs like "Moondance", "Tupelo Honey" and "Gloria".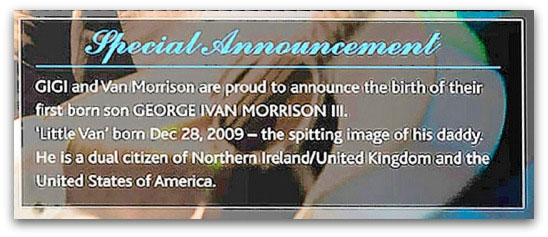 However, the truth may be rather different.
According to a statement given by Van Morrison to Irish broadcaster RTE, media outlets had fallen for a hoax, after hackers posted a fake news story on the veteran singer's website:
Statement on behalf of Van Morrison December 31st 2009

I have asked my Management Team to carry out an immediate investigation into a hacking attack, which took place on my website on December 29th last. This is the second occasion on which the website has been hacked into during the last three months.

In this most recent incident, claims were made relating to my personal life in a 'statement' purporting to come from me. Once these claims were brought to our attention, they were taken down from the site but not before news organisations repeated these falsehoods. The comments which appeared on my website did not come from me. They are completely and utterly without foundation.

For the avoidance of all doubt and in the interests of clarity, I am very happily married to Michelle Morrison with whom I have two wonderful children.

Van Morrison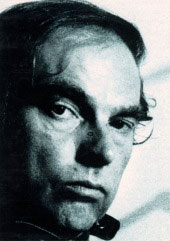 SophosLabs has written in the past about serious problems on Van Morrison's official website, identifying that the site has been the victim of hackers on multiple occasions since August 2009. On previous occasions malware has been planted on the site, presumably with the intention of infecting the computers of innocent music lovers.
When visiting 64-year-old Morrison's website today I found it was replaced with a video promoting a DVD of a concert he gave at the Hollywood Bowl, and so I am unable at the moment to confirm whether cybercriminals simply posted a mischievous news story or also planted links to viral code on the hacked webpages.
It certainly wouldn't be a surprise to discover that malware has also distributed in this latest attack, as many fans and journalists would have been likely to visit the site to read news of the (now known to have been fake) birth. One can only imagine that Morrison's wife would also have been surprised to hear that her husband had had a child with another woman..
Visitors to the site are currently being asked to sign-up for updates, as a new website is said to be "coming soon". One can only hope that it will be better secured.