Hackers in the Phillippines have been warned of the serious punishments that could result if they try and interfere with the upcoming elections in the country.
Ferdinand Rafanan, head of the Commission on Elections' law department, is quoted in news reports as saying:
"If the automated election system is going to be hacked, that would amount to electoral sabotage where the penalty is definitely life imprisonment."
The warning comes after a series of government websites were hacked by activists since December. In the most recent incident the Technical Education and Skills Development Authority (TESDA) website was defaced with an image of a man making an offensive gesture, and redirecting visitors to the site of Smartmatic, who supply polling machines.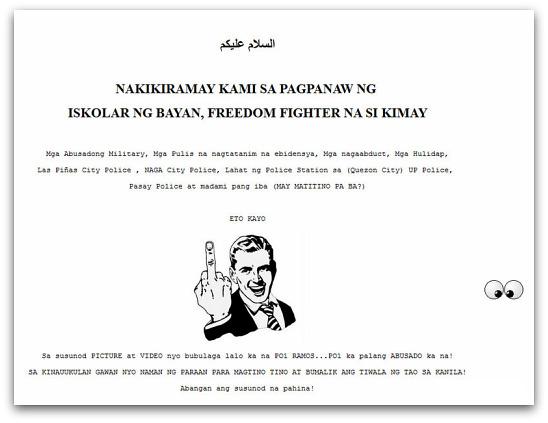 Instead of writing on ballots, voters in the 2010 Philippines Election will mark the name of the candidate they support, and the ballot is then inserted into an automated optical reader to count up the votes. Although hacking can be punished by up to three years in jail in the country, electoral sabotage is taken much more seriously and can lead to a life sentence.
Of course, defacing a website is very different from interfering with an electoral process. But authorities in the Philippines will be keen to ensure that confidence in the electoral process is not damaged by high profile hacking incidents such as this.
With other government bodies such as the Departments of Health, Social Welfare and Development, Labor and Employment, and National Disaster Coordinating Council, previously in the firing line of hackers – it might be prudent to require all official sites to audit the security of their sites, and try to uncover if potentially embarrassing security holes are lurking there.