It's not clear if Apple was feeling left out with all the attention being given to a zero-day vulnerability in Microsoft's Internet Explorer, but they have issued a security update for users of their Mac OS X operating system.
2010's first security update from Apple is designed to better protect its users from hacker attacks, and patches a dozen vulnerabilities in a variety of components including CoreAudio, the Adobe Flash Player plug-in, ImageIO, Image RAW and OpenSSL.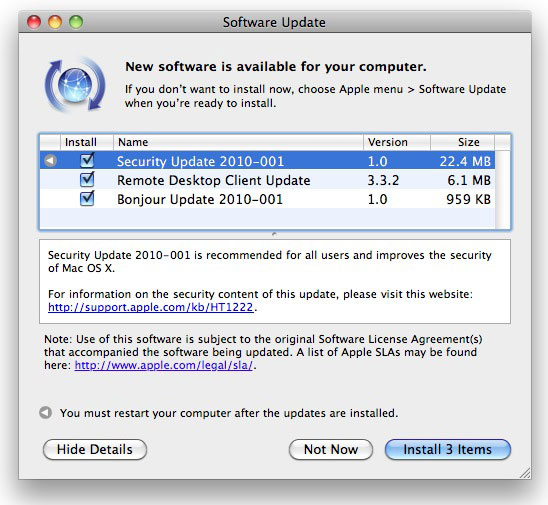 If hackers took advantage of these security flaws they could potentially infect users by getting them to open an audio file or tricking them into visiting a boobytrapped website.
The update to Flash Player tackles the critical security problems reported by Adobe in early December.
As usual, Mac users can update their systems via Software Update or by visiting the Downloads section of Apple's website.