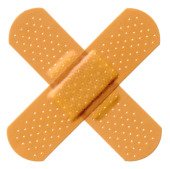 On Thursday there were sighs of relief from all corners as Microsoft released a security patch for a vulnerability that had been exploited by hackers.
The patch fixed a critical zero-day vulnerability in versions of Internet Explorer that would have meant visiting a boobytrapped webpage could have infected your computer, opening a backdoor for remote hackers.
Nasty stuff, especially as it was being alleged that the security hole had been exploited by Chinese hackers who broke into the likes of Google and Adobe in an attack dubbed "Operation Aurora".
Interestingly, details are now emerging that Microsoft was first told about the security hole early last September – a full four months before it hit the world's headlines.
According to reports, Microsoft was informed about the security problem with its software (and the potential for hackers to take advantage of it) by security researcher Meron Sellen, and the company planned to roll-out a fix in a cumulative update for Internet Explorer scheduled for next month.
Now, if you were one of the high-tech, financial or miltary targets that are said to have been struck by the Chinese hackers you might be feeling a little bit miffed that Microsoft didn't roll out its patch for this critical vulnerability sooner.
For their part, Microsoft may well feel that as the flaw primarily affected Internet Explorer 6 that such organisations should already have updated to a more secure version of their browser (such as version 8.0).
Is four months too long a time to fix a security hole of this severity? I'm not sure. One thing we have to bear in mind is that it can be very complicated developing and then testing a security patch to ensure that it works in all environments with multiple different versions of the software being patched.
I would rather a patch worked than was rushed out and caused more problems than the bug it was trying to solve.
The thing we should all be grateful for is that there is now a patch for Internet Explorer, meaning there really is no excuse for any company to be breached via this particular security hole again.
But if Microsoft knew about this critical security vulnerability four months ago, I wonder how many other security holes there are that they secretly know about, but we don't have a clue about yet.
Oh, and don't forget, there's nothing to suggest that the hackers only exploited this Internet Explorer flaw. Chances are that they took advantage of a whole bunch of different weaknesses in different products, as well as some social engineering tricks, to break into computers inside the affected companies.