Wikileaks, the site which (amongst other scoops) released details of the BNP's membership list, exposed Sarah Palin's private emails, and the secret works of Scientology has announced that it is suspending operations.. for now at least.
According to a statement on the Wikileaks website, the whistle-blowing website has closed temporarily due to a lack of funding: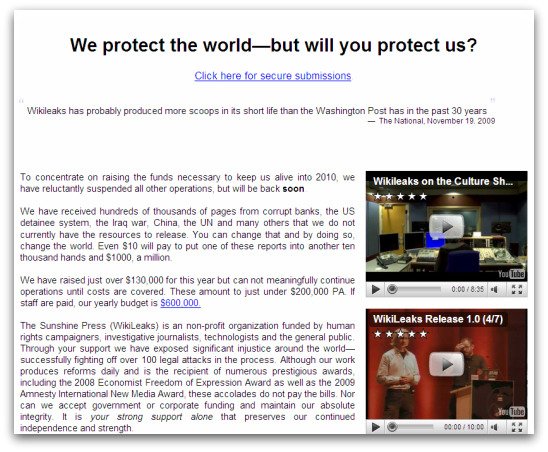 I would advise potential donators to think carefully before contributing. Last year, Wikileaks' secret donor list was itself accidentally exposed in a blunder that must have caused many red faces.