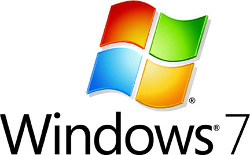 I'd like to invite all of you to join me for a webcast I am doing Feb 24th, 2010 with TechRepublic titled "5 Best Practices to Protect Windows 7 Computers". This webcast will be broadcast 2:00 PM ET / 11:00 AM PT / 7:00 PM GMT.
I will be going through some of the new security features in Windows 7 and presenting 5 key points to consider when rolling out Windows 7 in your organization. There are a lot of new features in Windows 7 and some of them have a significant impact on the security of your desktops.
I will share with you some of our best practices for positioning a Windows 7 deployment in the most secure manner, along with tips and tricks you can use to think through your plans. I hope you can join me and ask some great questions during the Q&A session as well.
One important consideration we will discuss is how to manage your heterogeneous environment as you migrate to Windows 7, and of course a number of machines may require you to keep some legacy operating systems.
If you like to attend, please register with TechRepublic.