A hoax has spread rapidly over the internet this weekend, claiming that comedian Bill Cosby has died at the age of 72. However, hunting for information about the story can lead your computer into a nasty malware infection.
In what appears to be the latest example of hackers jumping on the coat-tails of a hot trending search topic, criminals have created malicious webpages which pretend to be a CNN news report about Bill Cosby's supposed death – but really display fake warnings about security problems on your computer.
These poisoned webpages are appearing high in search engine results – bringing the hackers a steady stream of traffic in the form of unsuspecting computer users searching for information about Bill Cosby.

The warning messages attempt to scare unsuspecting users into downloading a fake anti-virus program onto their computers and possibly handing over their credit card details.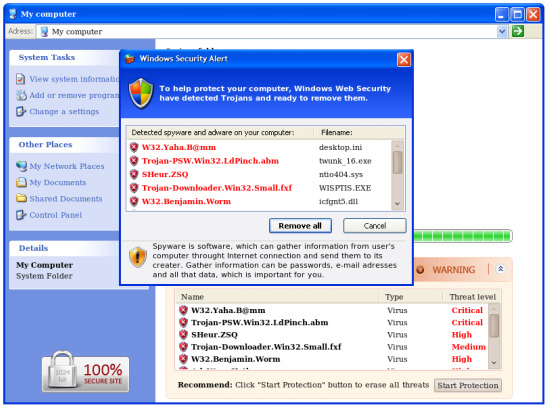 The incorrect rumours about Bill Cosby dying appear to have started on Twitter, with innocent users ironically fuelling the flames (and possibly sending others into danger when they searched for more information) by retweeting the "news").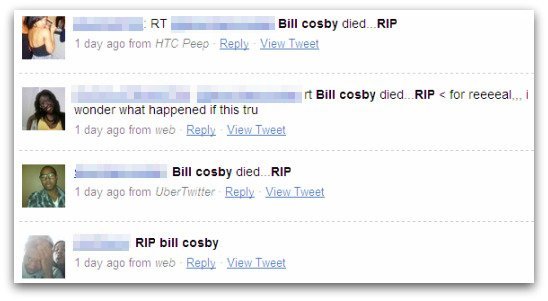 Bill Cosby himself has posted a message on his website, claiming that he was not dead.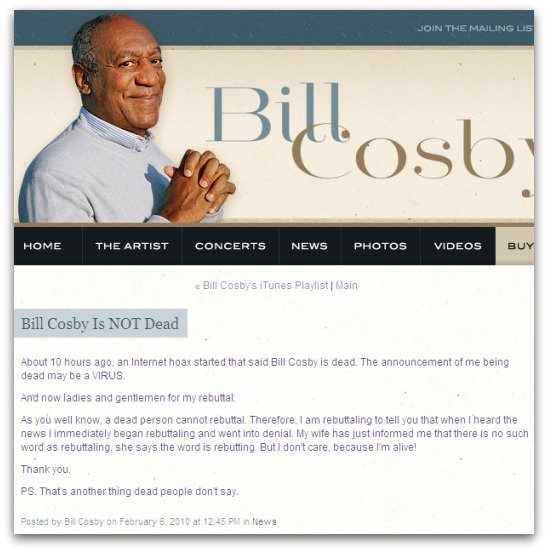 In the past, hackers have exploited rumours of the death of stars such as Kanye West and Johnny Depp.
There are lessons here for everyone: stop spreading "news" of hot breaking stories without checking your facts from a reputable website, be cautious of clicking on links to unknown sites, and always ensure you have up-to-date anti-virus protection in place to scan every webpage you visit.
Sophos detects the malware attack as Mal/FakeAV-BW.