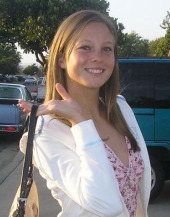 I am quite used to strangers following me on Twitter, and normally I presume they're doing it to keep up with the latest security news.
However, occasionally my followers have no interest in information security, but lots of interest in naughtiness.
Take the case of my latest follower, for instance.
An attractive young woman going by the unusual name of "Numbers Anacker" (user id Man17782) has never posted a single tweet, but is slowly following more and more folks (some of whom are following her back – presumably because they are intrigued by her photograph).
As the following YouTube video demonstrates, this appears to be an attempt to get people to sign-up for a website that offers to find adults new sexual partners:
(Enjoy this video? You can check out more on the SophosLabs YouTube channel and subscribe if you like)
So, maybe you would be wise to check out the profiles of strangers who begin to follow you on Twitter. It's possible that they could be a spammer, or planning to commit some other kind of cybercrime.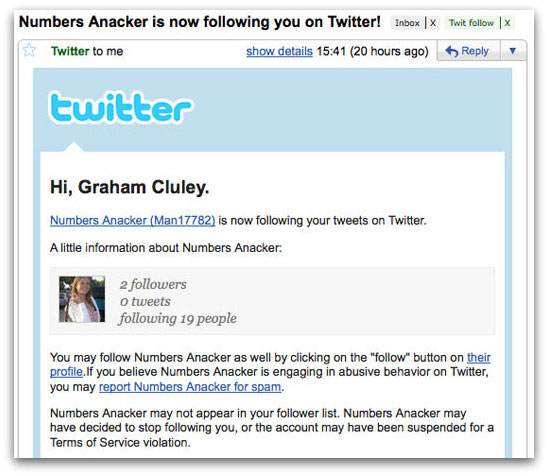 Twitter makes it easy to report profiles for unusual behaviour – make the most of the feature to help make Twitter safer for yourself and your fellow Twitter users.