Camera-phobic guest blogger Kim Charlton, who manages the beta program at Sophos, wants to bribe you into helping us improve our products. Over to you Kim..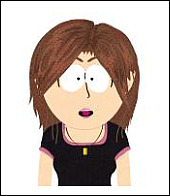 It's beta time again and I am once again on the lookout for people to trial our latest offerings.
This time I have two beta programs running almost concurrently (I obviously didn't look busy enough last year!):
Sophos Endpoint Security and Control 9.5 beta offers:
Live reputation database lookup to provide protection against the latest threats
Live Web protection for fixed and mobile endpoints, blocking access to malicious URLs
Client firewall and NAC support for 64-bit Windows
Tamper-proofing to prevent end users from uninstalling Sophos
And in parallel PureMessage for Microsoft Exchange 3.1 will provide:
Microsoft Exchange 2010 support
Database mirroring
And a number of 'under the hood' improvements
If anyone would like to join these beta programs, please register your interest – the brave are welcome to beta both products!
We really appreciate all of the feedback we get during the beta programs and try to incorporate as many feature requests as we can into future releases. We will even send out Amazon vouchers worth £50 to the first ten who provide detailed feedback. Have I tempted you yet?
If anyone has any questions, you can email me. I'm going to go back to beta world now and leave the blogging to the experts!