I just returned from RSA 2010, where one of the most discussed topics was social media security. Those of us in the business use the term social media quite frequently, but what we are really referring to is Facebook, Twitter, Buzz, Bebo, Friendster, LinkedIn and MySpace, among others.
Many visitors to the Sophos booth expressed their frustrations over the dilemma of how to make social media available to their staff for business reasons without exposing themselves to unnecessary security risks.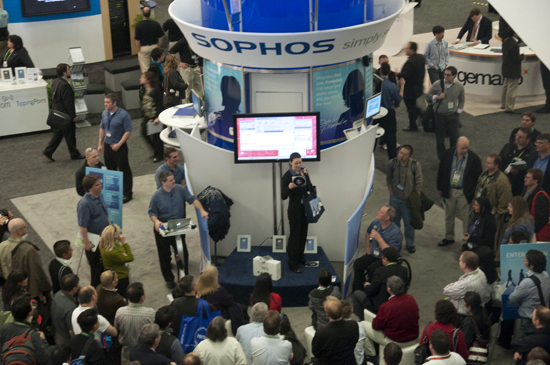 Fortunately, we are one step ahead of the game. Sally Adam at our UK office and a team of social media experts worked together to create a toolkit for IT managers and administrators to help educate employees on safe social media usage.
The intent was for you to be able to re-badge the materials with your branding and name, and edit them to align with your policies on social media usage. The assets contained in the toolkit include:
Policy: A sample policy on social media usage within your organization. This document is a great starting point for establishing where your boundaries should be.
Top tips: 8 easy-to-reference tips to remind social media users of the best practices for safe usage.
Phishing prevention video: A YouTube-style video explaining how phishing attacks work so end-users can make sure they log in safely.
How to choose a password video: Another short video explaining easy-to-remember tricks for safely creating complex passwords.
Sophos Security Threat Report: Our view on threats in 2009 and what we predict for 2010. This report also contains useful statistics on social media threats.
Sophos Threatsaurus: A simple guide to computer security terms, written for the average user.
3 PowerPoint presentations: Brandable slide decks that provide an easy way to explain the social media landscape to both management and end-users.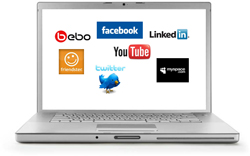 Download the Sophos threat beaters toolkit today. Hopefully it will help you address social media more securely. We plan on creating more toolkits in the coming months, and would appreciate your input and feedback. Feel free to email me your comments using the address in the upper-right corner of my blog.
As always, Sophos technology can help prevent phishing, malicious websites, and other nefarious content from reaching your desktop, but an educated user can provide another layer of defense.