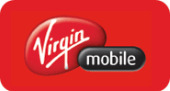 The Australian spam watchdog has fined Virgin Mobile AU $22,000 (approximately £13,200) after the company was found to have sent emails to customers who had opted out of receiving promotions.
According to a report in the Sydney Morning Herald, the Australian Communications and Media Authority (ACMA) received complaints from Virgin Mobile customers who had requested not to receive email messages from the company.
Part of the message sent by Virgin Mobile read:
To make sure you're still certain about this choice, we just wanted to quickly show you some examples of recent offers that we've sent to customers
In other words, whoever was responsible for sending the email from within Virgin Mobile knew that the recipient had requested not to receive further emails from the firm, but just wanted to "make sure".
ACMA understandably took a dim view of such behaviour, and the unsolicited and unauthorised commerical emails were looked on even more dimly when it was seen that they gave the user no option to unsubscribe. (Mind you, as the recipients had already unsubscribed – to no effect – it's hard to know what they would expect an unsubscribe option to do).
As ACMA chairman Chris Chapman explains, "An organisation must respect a person's desire not to receive commercial electronic messages, even if it is just to ask if they have changed their mind."
Make sure you don't have over-exuberant members of staff inside your company, who might wrongly imagine that sending emails like this is acceptable. Otherwise, it could be your firm making the headlines next time.