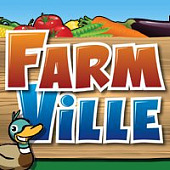 Panic is spreading quickly amongst FarmVille's many online players following internet reports of a virus connected with sharing three eggs.
The Facebook farming simulation game, which is a huge hit on Facebook with over 80 million regular players, is currently being dogged with false reports that a virus is spreading via links which offer gamers the ability to send three eggs at once.
A typical warning being spread by concerned FarmVille players reads as follows:
RED ALERT!!! Norton has just informed me that the post for Send the 3 spring Eggs at a time is a virus, Rawand Bradosty is a HACKER from Pakistan, do not click on this post it is not legitimate, please copy and repost immediately.
The truth, however, is that we have not seen any virus being distributed in this manner and Rawand Bradosty appears to be having his name tarnished without justification. In fact, it could be argued that the warning is causing much more disruption and time-wasting than a genuine virus outbreak would ever have done!
Of course, you should always be careful about clicking on unsolicited links as they could lead you to page containing malicious content or a site designed to phish credentials from you. And you should ensure that you have up-to-date security on your computer, checking every link that you click on. But in this case, the scare has got out of hand and is proving to be a hoax that is hard to stamp out.
Do your bit – don't forward virus alerts to your friends and family until you have confirmed that the alert is real with a reputable security company. Otherwise, you could be just helping to keep a hoax alive.
Don't forget, if you're on Facebook you may want to become a Fan of Sophos on Facebook to help stay up-to-date with the latest security news.