Keri McMullen says that her house was burgled after she updated her Facebook status to say that she was going to a concert.
Keri, and her boyfriend Kurt Pendleton, left a message on Facebook saying that they were heading out to a bar in New Albany, Indiana, to see band called Fire Department perform a set at 8pm. At 8:42pm, two men broke into the couple's house.
More than $10,000 worth of goods were stolen in the burglary, which was captured on a surveillance camera recently installed in the house.
To her credit, Keri then used Facebook to her advantage – posting images of the suspects caught on camera to her Facebook wall, and realising that one of them had "friended" her some months before.
It isn't news to anyone who reads the Clu-blog that you have to be cautious about the information you post, and exercise caution over who you connect with online. And it's not just a Facebook issue, location-based services like Foursquare and Gowalla can also provide potential stalkers and criminals with minute-by-minute updates on your whereabouts.
As of this morning, Keri McMullen still has 600 "friends" on Facebook. I wonder if she has double-checked that they are all really friends, and not mild acquaintances or (worse) people pretending to be old friends of hers?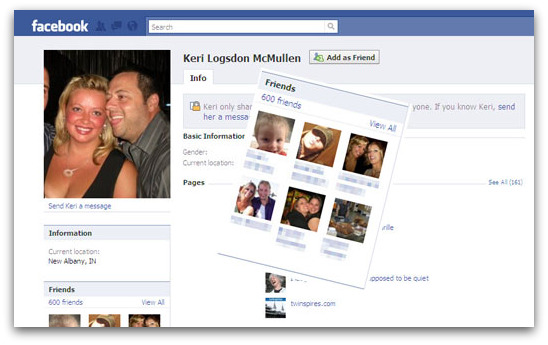 Anyone with information about the burglary should call Floyd County Sheriff's Department on (812) 948-5407.
Don't forget, you might want to become a Fan of Sophos on Facebook to keep up-to-date with the latest security news. If you're on Twitter you can follow me at @gcluley.