Popular organic grocery chain Whole Foods has found itself the unwelcome subject of a scam being conducted by criminals on Facebook.
Whole Foods has warned its customers that fraudulent Facebook fan pages have been created on the social networking site, promising users free $500 gift cards.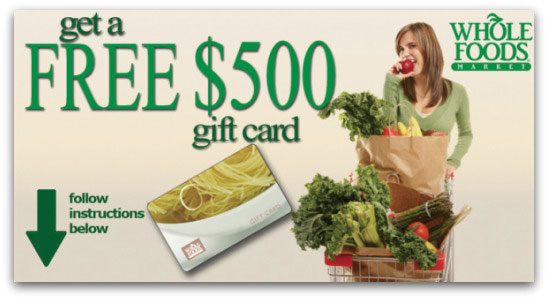 The reality, however, is that the pages are designed to generate large lists of followers (presumably with the aim of ultimately scamming or spamming them), and to scoop up sensitive personal information.
Whole Foods has used its real Facebook page to warn customers of the danger of joining the bogus pages.
In addition, it has used another social network (Twitter) to spread word of the risk.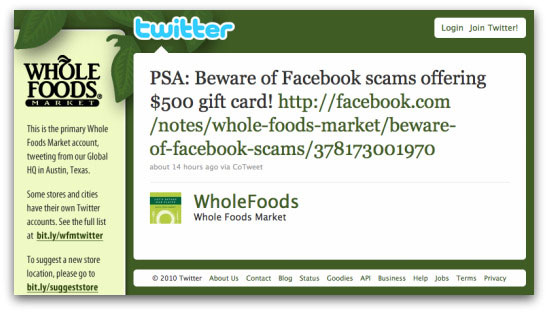 As I explained last month, it's becoming far too easy for fraudsters to create bogus pages on Facebook claiming to present companies or individuals. Even though it's against Facebook's terms and conditions to do this, the onus is on individual users to report suspicious pages rather than for page creators to prove their credentials at the point of creation.
PS. Don't forget to become a Fan of Sophos on Facebook. At least that page is legitimate. 🙂