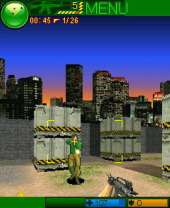 Some players of a mobile phone game called "3D Anti-terrorist action" are reporting an unexpected feature of the game – expensive international phone calls appearing on their bill.
A number of owners of Windows Mobile phones are reporting online that their cellphones have been making pricey calls to numbers to a variety of destinations including the Dominican Republic, Somalia and Sao Tome and Principe, without their permission.
What the victims all appear to have in common is that they installed the same game to their Windows Mobile phone.
It appears that a Russian-speaking hacker has taken the game "3D Anti-terrorist action", embedded his Trojan horse inside it, and uploaded it to Windows Mobile download sites on the web. Presumably they are hoping to skim some money from the expensive premium rate phone calls.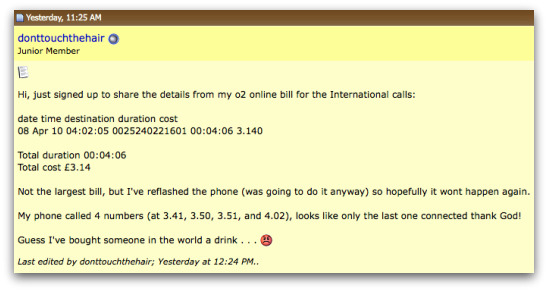 It's important to remember that malware for mobile devices is still quite rare, particularly when compared to infections on conventional Windows computers. But what may surprise some is that there is nothing particularly revolutionary about criminals attempting to make money out of mobile malware.
For instance, back in 2004 we saw the Mosqit Trojan that could infect Nokia phones running Symbian, forcing affected devices to send text messages to premium rate numbers. Like this latest report, the hackers hid their Trojan inside a cracked version of a mobile phone game.
Sophos detects the malware as Troj/Terdial-A, and advises all mobile phone users to exercise caution when downloading and installing new applications.