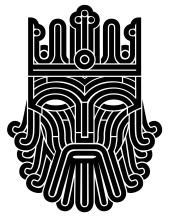 A report on the BBC News website today reports that the "Zeus banking virus is back".
To which my response is, "did it ever leave?"
Zeus (also known as ZBot) is a family of malware that is capable of hijacking your computer, making it part of a criminal botnet. Once you are infected, ZBot can steal information such as banking details, credentials for social networking sites and email/FTP accounts.
ZBot is often spread in the form of an infected email attachment, but it can also be caught by visiting booby-trapped websites using a web browser that isn't properly secured.
The Zbot family of malware is a problem that has been hitting computer users around the world – it is truly a global threat.
So I'm a wee bit baffled as to why it's made the BBC's news headlines today (it was even being talked about on the radio when I drove to work this morning).
As far as Sophos is concerned, it's business as usual for Zeus/Zbot. We havem't noticed any change in either the executables or the web downloaders or the cross-browser exploits that have been in use several large botnets created by ZBot for ages.
Nevertheless, I guess anything which helps raise the awareness of the great unwashed public of computer security threats should be considered a good thing.
Let's just hope that people twig that it's important to run up-to-date anti-virus software, and keep your browsers and computers up-to-date with security patches every day of the year, not just when it makes the headlines.
* Image source: Ocularinvasion's Flickr photostream (Creative Commons)