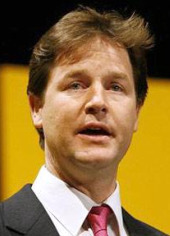 Nick Clegg, leader of Britain's Liberal Democrat party, has found himself in the middle of a couple of stories about data security with the UK election just a matter of weeks away.
British tabloid The Sun is reporting that Clegg's secret preparations for a TV debate with Conservative rival David Cameron and incumbent Prime Minister Gordon Brown were left in the back of a taxi cab.
The secret dossier, prepared by Clegg's strategic communications adviser John Sharkey, includes feedback on the Liberal Democrat leader's performance at rehearsals, and was presumably compiled to make his TV appearance more appealing to voters.
In addition, the leaked notes remind Clegg to ape some of the characteristics of its rivals. For instance it says:
"DC (David Cameron) talks a lot in the language of values. We need to do this."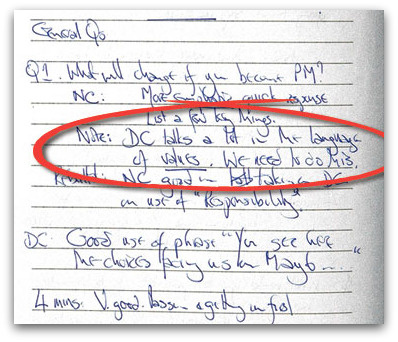 Although a leak like this is unlikely to make much difference in the election campaign, it is another reminder of just how easy it is to lose information that you would prefer didn't become public knowledge.
The Sun has quoted a spokeswoman for Mr Clegg asking for the dossier to be returned to them: "It is private property and we'd like it back, please."
Meanwhile, in a separate story that may have data security implications, The Daily Telegraph is reporting that it has gained access to Nick Clegg's personal bank account.
The traditionally Conservative-supporting newspaper reports that Clegg's personal account received money on a regular monthly basis from three businessmen during 2006, potentially raising issues of a conflict of interest.
The ins-and-outs of whether these payments were appropriate or not aren't of interest to this blog, but what interests me is this: How did The Daily Telegraph gain access to documents related to someone's personal bank account?
Surely that is information which should be kept confidential? Is it possible that someone has leaked what should be confidential information? Why should they want to do that just before an election?
For me, those are just as interesting questions as whether Nick Clegg was right to accept money into his personal bank account.