Have you received an email from Twitter support today? Well, think again. Because it could be that you have just received a message from a spammer trying to lure you into clicking on a link to their online drugstore.
It may look like a message from support@twitter.com, but trust me that email about an "unreadable" message is really designed to bring you to an all-too-familiar Canadian Pharmacy website selling the likes of Viagra and Cialis.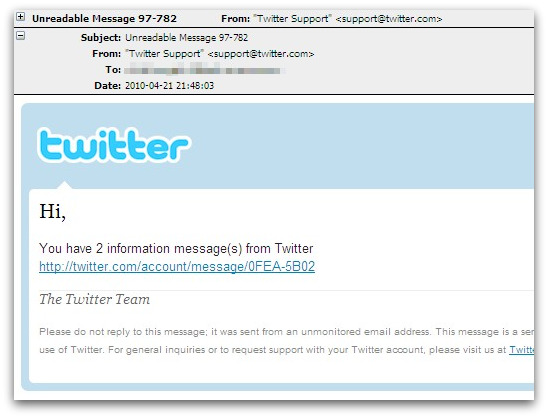 Clicking on the link (which doesn't really go to Twitter) takes you to what appears to be a hacked HTML page on a legitimate site that then redirects you to a domain hosting an online pharmacy. Here's another example we've seen with slightly different wording: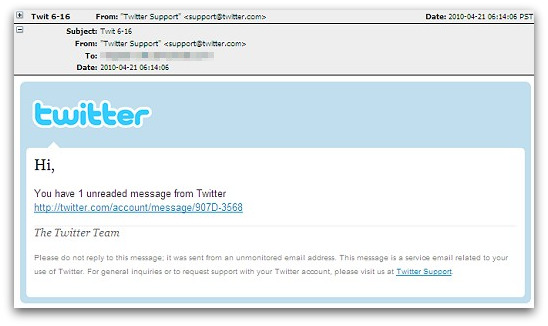 As always, be suspicious of unsolicited emails, and never buy goods advertised to you via spam. If people didn't purchase items marketed in this way there would be a lot less unsolicited email.
Which reminds me. Over on his blog, Duck is helping SophosLabs conduct research into the effectiveness of spam in 2010. Why not take this poll and tell us if you've ever bought anything promoted via junk email. Go on, be honest…