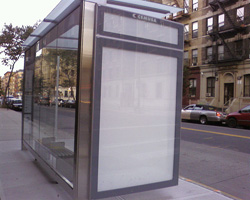 When I started working in the computer security field 10 years ago, I would never have imagined that future battle lines would be drawn between legitimate online businesses and privacy warriors. Today aside from battling spammers, criminals, and ID thieves, we also seem to need to help average internet users increase their awareness of how organizations use their personal information.
I'm not saying we are the EFF or the ACLU, but in the battle against cybercrime more and more often the information used to victimize people comes from legitimate services.
I have been informally surveying people in the IT community about their use of services like LinkedIn and Facebook to determine how much information some of the most knowledgeable people share with the world. To my surprise the IT staff I spoke with are only slightly more paranoid about their personal details than the average net user.
When I dove into the details I found that most folks are quite pragmatic in their approach to social media, mobile applications, and web services. People understand that someone must pay and many users are willing to spend some of their hard earned money to take advantage of the totally new ways we can communicate.
My sample may be skewed towards professionals, but nearly every person I ask responds in a similar manner to my questions. I ask "Would you be willing to pay a yearly fee to use Facebook if it guaranteed your privacy and eliminated advertisements?" and the answer seems to be yes.
This issue also came up recently in relation to the podcast I did 2 weeks ago with Sean Richmond about the iPhone SDK v4. Talking to groups of iPhone users about the new Apple ad network that looks to be in the next release of the iPhone software most users said "I'd rather pay 99 cents for an app than be subjected to ads that make it free".
Of course my questions were mostly answered by ash-trapped Sophos employees who may have their leanings unfairly towards the privacy side of the argument. I posted this survey to find out what you think. Please take a moment to respond to this poll and share your thoughts on supporting Internet companies directly rather than having them decide how to make money on what you contribute.
Would you pay a small fee for social media apps and services if it protected your privacy and removed ads?Market Research
Creative Commons image courtesy of wirehead2501's Flickr photostream.