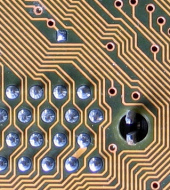 If you're buying Chinese-manufactured telecommunications equipment for your business, could it be spying on your conversations and stealing your confidential data? Would you trust Chinese mobile phone equipment?
According to reports by the Associated Press, India has banned telecom companies from importing Chinese networking equipment – due to fears that they may have been implanted with information-stealing spyware.
In future, Indian telecoms companies will have to obtain "security clearance" from the authorities before projects involving Chinese equipment is approved, according to government spokesperson Satyendra Prakash.
Furthermore, he said, only Indian engineers will be allowed to operate and maintain the networks.
Perhaps unsurprisingly, this news hasn't gone down well with the Chinese who are smarting from the claims that their equipment may have been sneakily and intentionally poisoned with malicious software to spy on customers' communications.
As the Financial Times reported, shares in Chinese producer ZTE fell at the end of last week as news of the ban spread. Another vendor, Huawei, said it was "deeply concerned and surprised" to hear about the development.
News of the ban comes at a time of increasing tension between China and India. Just last week the Indian government was warned Chinese hackers had stolen confidential information from the defence and external affairs ministries.
I'm interested in hearing your opinions on countries engaged in cyberwarfare for political, economic and military reasons. Do you think the threat is real?