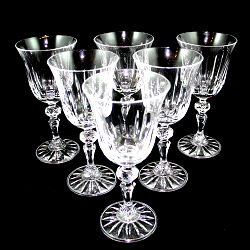 I was as pleased as Punch when the news broke that Apax Partners were buying a majority interest in Sophos. I very recently celebrated fifteen years at Sophos, so this turned out to be a fantastic anniversary treat for me.
To my colleagues in the Sydney office, I apologise if my excitement has occasionally bordered on excitability. I've calmed down a bit now, but I think my excitment was justified.
The Sophos/Apax agreement is quite different from your normal computer security product acquisition scenario. This isn't Symantec/Veritas. It isn't Cisco/Ironport. For those with longer memories, it isn't McAfee/Dr Solomon's.
Sophos is not being merged into another security company with overlapping products. We are not being bought by someone who wants sole access to our core technology to put into their own products. We are not being acquired in a "take-over-their-customers-whilst-sinking-a-competitor" land-grab.
Simply put, our existing private equity investor (TA), which holds investments for no more than ten years, has completed its successful investment in Sophos, and will sell its holdings to Apax, also a private equity investment company. Once again, Sophos's founders will remain significant company shareholders and board members; this time, however, the founders will be letting Apax acquire a majority stake in the company.
Everything Sophos stands for: Innovation, Velocity, Openness and Reliability, will remain. Our current Management Team and corporate culture will remain unchanged. Apax like what we are doing, and they like the way we are doing it. They are there to fund growth.
So we will carry on with research and development of our award-winning products and technology; SophosLabs will continue to deliver our industry-leading proactive protection; and Sophos's Technical Support and Services teams will continue to answer our customers 24/7, not via a call centre, within four or five rings.
But with Apax's investment in Sophos, which will remain privately-held and thus nimble, expect our Velocity – our ability to execute, in analyst-speak – to surge.
We think that this is excellent news for everyone: our employees, our shareholders, our partners, our customers and our founders. In fact, our founders think it's such good news that they are staying in, ready for our next phase of growth.
Watch this space – Sophos, THE security company of tomorrow!