The guys and gals from Sophos technical support are now on Twitter.
Make sure to follow them @SophosSupport where they will do their best to help you in 140 characters or fewer.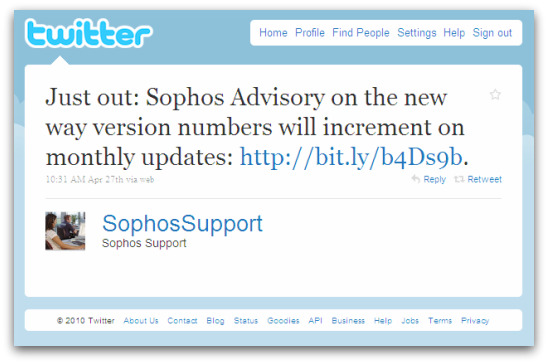 Of course, if your problem is a little more complex you might like to search the Support Knowledgebase or leave a message in SophosTalk, Sophos's online technical support forum.
And don't forget that our bloggers are on Twitter too (although we can't offer tech support on our products via these accounts):