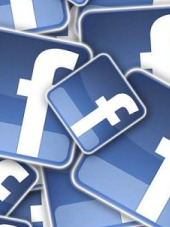 Updated According to media reports, Facebook is planning to announce changes to its privacy settings within the next few days.
Benjamin Cohen, a reporter for the British TV's Channel 4, has written on his blog that he has spoken to "senior sources" at Facebook who have told him that they plan to acknowledge criticisms levelled against the site:
"Facebook clearly realise that not everyone understands the 50 privacy settings and 170 privacy options that users are currently presented with are confusing users and not everyone has realised that their status updates are so public. Indeed one of the sources say they welcome websites like OpenBook which are effectively informing and warning users about how private their information is or is not."

"The company are still in discussions internally about how best to implement new changes, but it is clear that some simplification will occur soon. There was talk of big privacy options that change scores of privacy settings rather than having to set them individually."
If the reports are accurate, the question everyone will be asking is whether Facebook is really prepared to make the radical changes necessary to satisfy the growing number of users concerned with privacy on the site?
Or will users believe that the changes are cosmetic and do not go far enough and, ultimately, quit the site altogether?
Certainly, from my own point of view, Facebook needs to take a fundamental shift in its approach. Rather than asking users to "opt-out" from sharing their information with more and more of the internet, they should ask their almost 500 million members to explicitly choose to "opt-in".
If Facebook can't think of convincing reasons why their members should choose to share their personal data with the world, well.. doesn't that rather tell you something?
And note that disguising the widespread sharing of personal information behind the cloak of "recommended settings" simply isn't acceptable.
Update Tim Sparapani, Facebook's public policy director, appeared on the Kojo Nmadi radio show on Tuesday to discuss the controversy around Facebook's privacy settings.
Sparapani confirmed that Facebook would be attempting to provide a simplified version of its privacy settings:
"Now we've heard from our users that we have gotten a little bit complex. I think we are going to work on that. We are going to be providing options for users who want simplistic bands of privacy that they can choose from and I think we will see that in the next couple of weeks."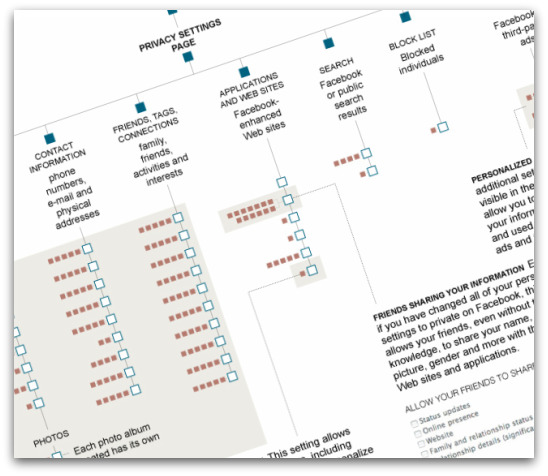 Simpler could definitely be better, as certainly there is an issue that many people find themselves completely baffled by the complex tangle of privacy options that Facebook presents its users with.
But it also sounds like that if you were hoping for Facebook to backtrack on the controversial changes it made last December to make public large portions of users' profiles, you're going to be disappointed.
We all wait for the latest developments in the Facebook privacy war with interest.
If you do decide to stay on Facebook, you might want to join the Sophos page on Facebook to ensure you are kept up-to-date with the latest security news.