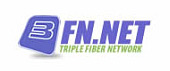 An ISP which made its fortune largely by hosting content for malware authors, identity thieves, child pornographers and spammers, has been permanently dismantled and put out of business by authorities in the United States.
San Jose-based 3FN.net (which used a variety of other names including Triple Fiber Network, APS Telecom or Pricewert LLC) became a hub for those running botnets, spreading phishing attacks, and child abuse images, making some $15,000 a month through hosting illegal content during six years of operation.
Many believe that that figure is conservative, and that if more evidence had been available regarding the ISP's finances it could have been much higher.
Although 3FN did have some legitimate customers, the FTC accused it of protecting its more shadowy clients by ignoring takedown requests, and advertising its illegal services on criminal messageboards. As part of its damning evidence against 3FN, the FTC presented instant message logs showing conversations where senior employees of ISP provided technical support to customers trying to configure botnets of up to 200,000 compromised computers.
In addition, FTC investigators claimed to have uncovered more than 40 websites hosted by 3FN related to child pornography, including some with names such as little-incest.com and littles-raped.com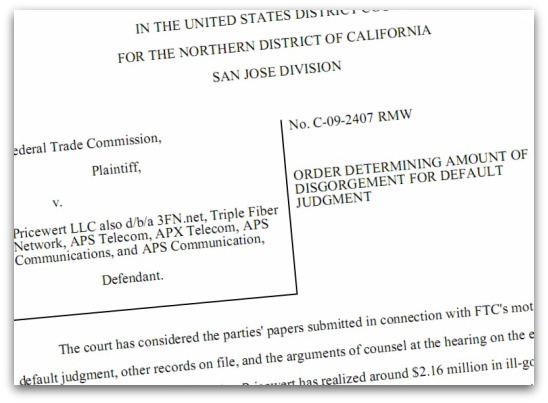 US District Judge Ronald M Whyte said in his ruling that 3FN was "engaged in widespread illegal activity", detailing evidence from a number of experts in the computer security industry.
Judge Whyte also ordered that servers belonging to 3FN and its other assets should be seized and sold by a court-appointed receiver, and that $1.08 million of the proceeds be paid to the federal authorities.
A preliminary injuction to prohibit 3FN's activities was issued in June 2009, but this latest action permanently bars them from operating, and liquidates the operation's assets.
Good riddance.