Those hoopy froods at Google are having some fun today – they've changed their Google logo to a playable version of the legendary Pacman game, which apparently is celebrating its 30th birthday.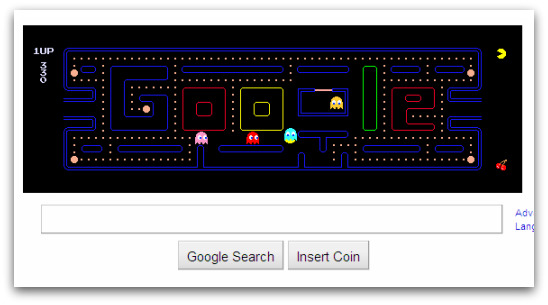 (Notice how they've even cutely changed one of their famous buttons to say "Insert coin"?)
Judging by some of the messages that are being posted online (and reports of calls that have come into consumer technical support departments) there might be a fair few people who are baffled by the change to their search engine's home page, and may even fear that they have been infected by a virus.

But don't worry – this isn't a virus.
In fact, viruses these days are rarely as visual (or as fun!) as the playable Pacman arcade game that Google has shared with the world today. There's no reason for workers to panic about a virus infection on this occasion, although system administrators may worry that productivity will take a hit. 🙂
There have, of course, been viruses that have posed as games in the past.
A few years ago we saw the Romario worm, which launched one of the classic Super Mario Bros games, starring the starring the portly Italian plumber.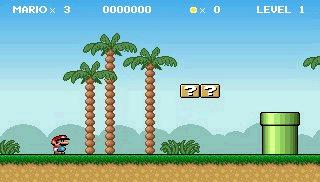 Other notable games-related malware include the W32/Bagle-U worm, which attempts to start the Microsoft Hearts game, and most recently the "Lose/Lose" Mac shoot-em-up which deleted all the files on your Mac's hard drive while letting you zap aliens.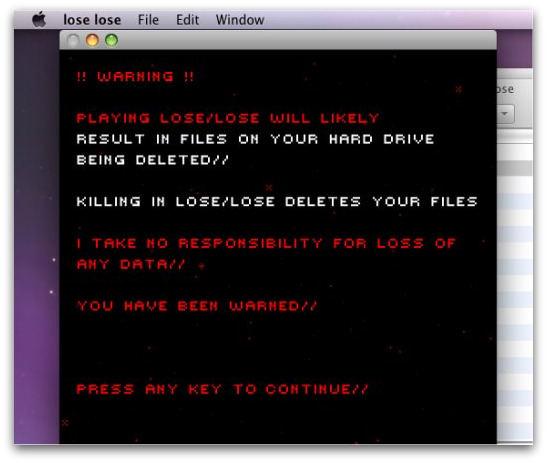 But my favourite for personal reasons, is probably the W32/Coconut-A virus written by the infamous female malware author Gigabyte. It urged infected users to throw coconuts at pictures of my head.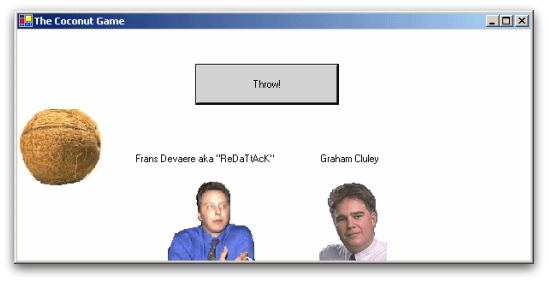 You can read about some of Gigabyte's other viruses in the story we wrote when she was arrested.