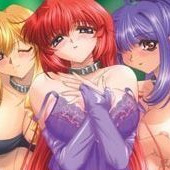 According to media reports, two men have been arrested in Japan in connection with computer malware which stole personal information and posted it on the internet.
The men are said to have not only created the malware, but also been behind a fraudulent scheme whereby they contacted victims offering to remove their personal data from the internet – for a fee.
The malware was reportedly spread via the Winny peer-to-peer file-sharing network posing as an adult-themed Hentai game. Upon installing the program, victims were asked to enter their name, date of birth, contact details and other personal information. At the same time, information such as browser bookmarks were being stolen from the users' computer.
The destination for all this purloined personal data? A publicly accessible website.
At this point afflicted users probably didn't realise anything untoward has occurred. But later they received an email, asking for a fee to be paid to have the information removed.
Police in Japan have arrested 27-year-old Kenzo Oka and another man aged 20, in connection with the offences. According to Metropolitan Police Department sources, approximately 5000 PCs were hit by the attack.
It's a little over two years since the first arrest of a suspected virus writer in Japan. Like this most recent case, the Pirlames Trojan horse was spread via the Winny P2P network. It's disguise? A program that displayed images of popular anime characters while wiping music and movie files from victims' hard drives.
Maybe there's a lesson here? If you're Japanese, stop getting your anime and porn kicks from P2P downloads – you don't know what kind of mess you could be getting yourself into. And always think twice before handing your personal information over to complete strangers via a website or computer program.