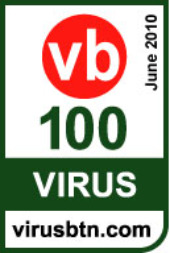 The hot news that has arrived in my inbox is that the latest edition of Virus Bulletin magazine has been published, and it includes some good news for users protected by Sophos's anti-virus solutions.
The June 2010 edition of Virus Bulletin goes into detail about how its independent testing labs put 33 security products from different vendors through their paces on the Windows Server 2008 platform, examining how well they protected against known malware and the quality of the proactive protection against new, unknown attacks.
Virus Bulletin awarded Sophos Endpoint Security and Control 9.0.5 the prestigious VB100 award for detecting all the in-the-wild viruses without false alarming, and also found that Sophos achieved a perfect 100% score against polymorphic malware. Sophos outperformed a number of other products which failed to pass the tests.
(There were a few notable absentees from the test – for instance, Symantec and Microsoft opted not to participate. They have, however, taken part in other Virus Bulletin tests recently.)
As usual, Virus Bulletin also ran the RAP ("Reactive and Proactive") test they introduced last year, helping users form a better impression of the heuristic and generic proactive detection capabilities of security software – specifically how well products perform against the malware that has appeared after vendors submitted their products for the test.
It's time for me to raise a glass of champagne to our analysts, developers and quality control team – as Sophos also performed impressively in this test. Huzzah!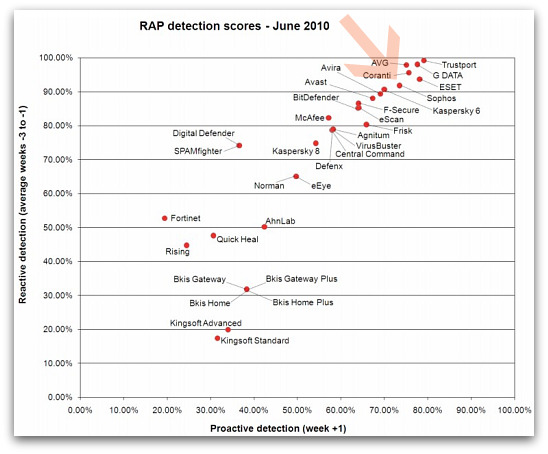 You can find full details of the test in the June 2010 edition of Virus Bulletin magazine (Sorry, I think you may need to be a paid-up VB subscriber to read it).
Don't forget that you can read more about Sophos's long track record in independent comparative tests on our reviews page.