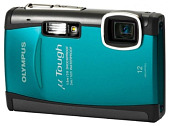 Olympus Japan has issued a warning to customers who have bought its Stylus Tough 6010 digital compact camera that it comes with an unexpected extra – a virus on its internal memory card.
The first thing to point out is that the camera itself is not at risk – the autorun worm being carried on its internal memory can not activate on the Stylus Tough camera, but can attempt to infect your Windows PC.
In other words, users are at risk of infecting their Windows computers with the autorun worm when they plug the device into their USB drive, a method of transmission effectively identical to the infected Samsung Wave smartphones we reported on last week.
The next thing to recognise is that not all of the Olympus Stylus Tough 6010 cameras are affected. According to the advisory from Olympus Japan, just over 1700 units are at risk – and customers can check if their camera is carrying the malware by checking their serial number via a widget on Olympus's website (sadly, it's only available in Japanese which won't be too helpful for tourists and businessmen who bought the camera while visiting the country).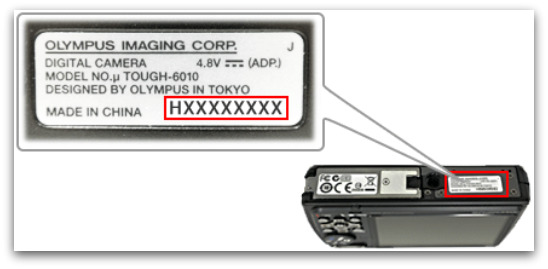 Olympus says it "humbly apologises" for the incident and that it will make every effort to improve its quality control procedures in future.
Launched last year, the camera was promoted as "shockproof, freezeproof and waterproof". It's a shame it wasn't virus-proof too.
In the past, other consumer gadgets to have been infected by malware include TomTom satellite navigation devices and Apple Video iPods. Earlier this year, IBM accidentally gave away malware-infected USB sticks at a security conference.
With such a long history of incidents like this, more companies need to wake up to the need for better quality control to ensure that they don't ship virus-infected gadgets. At the same time, consumers should learn to always ensure Autorun is disabled, and scan any device for malware, before they use it on their computer.
Hat-tip: Thanks to Clu-blog reader Bruce for bringing this incident to my attention.