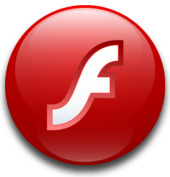 Adobe has issued a security bulletin detailing critical vulnerabilities that have been discovered in the current versions of Adobe Flash Player for Windows, Macintosh, Solaris and Linux.
An update issued by Adobe claims to resolve 32 vulnerabilities in Flash Player – which if left unpatched could leave open a door for hackers to infect innocent users' computers. Some of the security holes are already being exploited by malicious hackers.
Adobe is recommending that users upgrade to Adobe Flash Player 10.1.53.64.
If you're not sure which version of the Adobe Flash Player you have installed, visit the About Flash Player page. Remember that if you use more than one browser on your computer you should check the version number on each.
Adobe further recommends that users of Adobe AIR version 1.5.3.9130 and earlier versions update to Adobe AIR 2.02.12610.
It is becoming more and more common for cybercriminals to exploit vulnerabilities in Adobe's software – so it would be a very good idea for everyone to update vulnerable computers as soon as possible.