Another week, another round of likejacking targets. Though we still haven't seen this technique being used as an attack vector to infect users, it's still an underhanded and malicious technique, and it's driving swarms of people to pages serving up adverts – presumably somebody's making money from all this.
After last week's round-up of likejacking targets seen used to lure people in, I thought I'd update with some of the themes and images we've seen since then.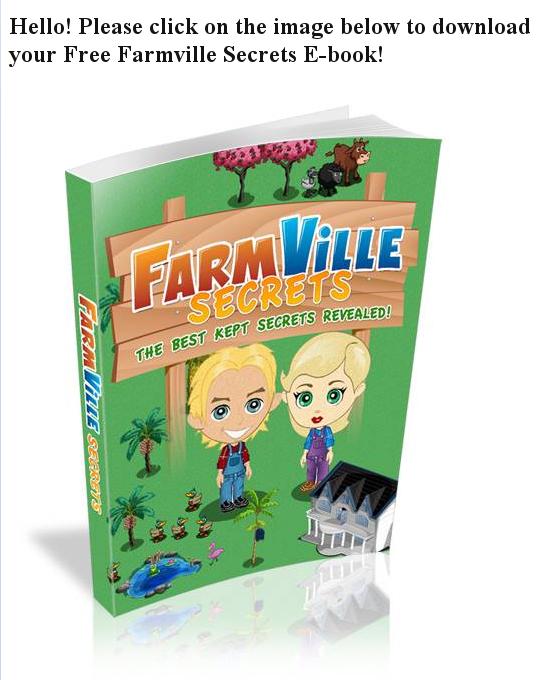 Farmville Secrets – YOUR FREE FARMVILLE SECRETS E-BOOK!
It's not surprising that the ever-popular Farmville is being used to lure in unsuspecting users.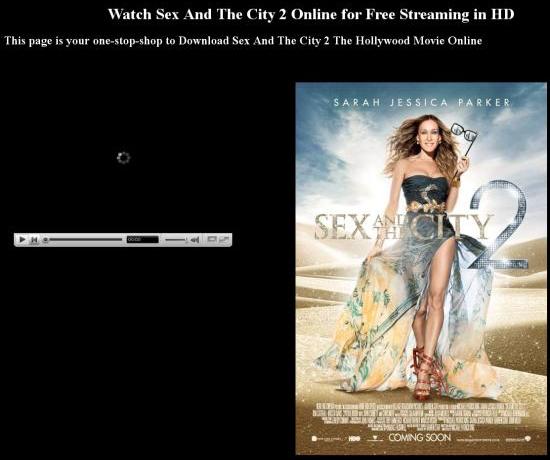 Sex And The City 2
Current box-office hits are always good bait.

Kendra Wilkinson Exposed !
Links to naked celebrities tend to get people clicking. Though the text here was white-on-white, which is just plain dumb.
Free Gift Cards Mania
Free things!?! Who can resist?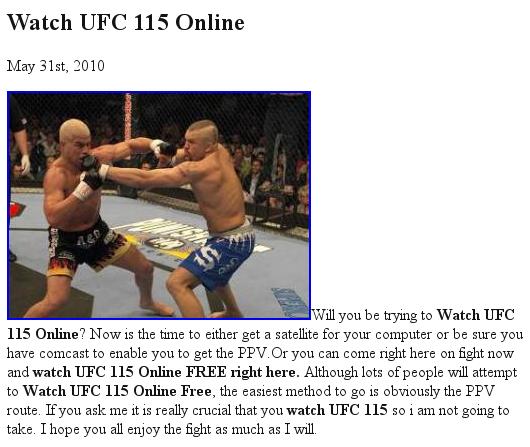 Watch UFC 115 Online
It was UFC 114 before, these guys are diligently keeping this lure up-to-date – "Watch UFC 116 Online" pages expected shortly.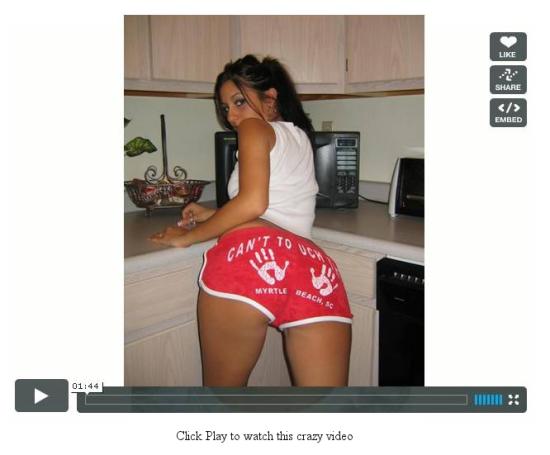 Crazy Video
Ah, the funny, sexy video, another classic way to get people to click.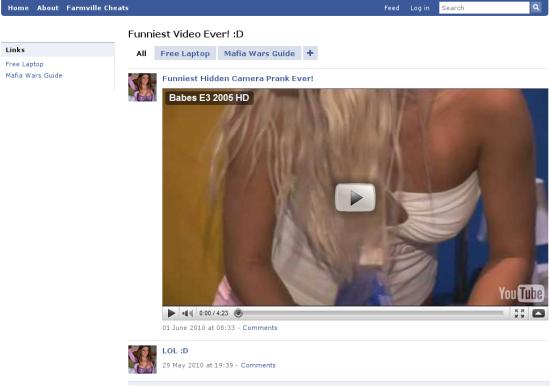 :|:|:|:| Funniest Video on Fa.cebook… 😀 :|:|:|:|
Another funny, sexy video, this time with a fake Facebook page to add an air of authenticity.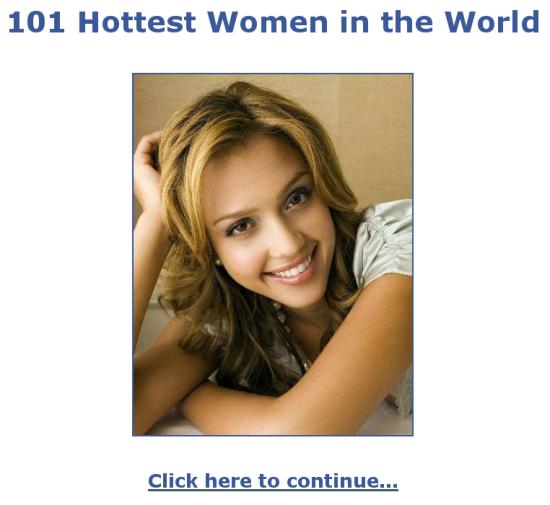 :|:| 101 Hottest Women in the World 😀 :|:|
More ludicrous smileys and a similar topic, I'm guessing the same person created both of these.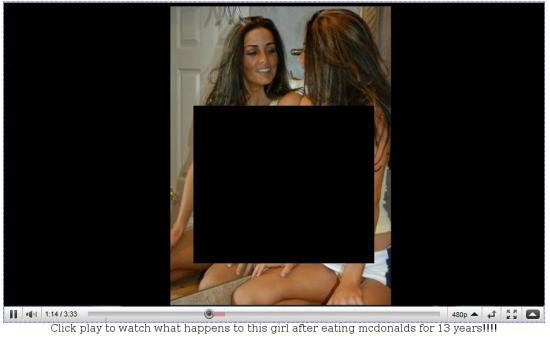 The girl who ate Mcdonalds every day for 13 years…See the CRAZY results
It doesn't look like the picture has anything to do with the text here – definitely seems as if the author is generating lots of pages and getting confused in the process.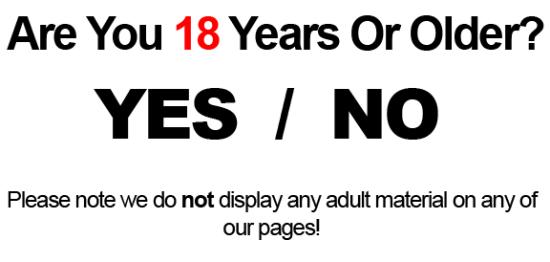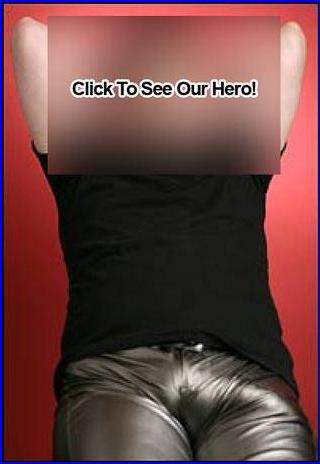 The Guy With The Largest Love Muscle On The Planet
The Guy With The Biggest Pecker On Earth
Well it's a guy this time, not a girl, but it's all much of a muchness.

Free Porn
The tag "Free Porn" and a "Click Here to Continue" link clearly adheres to the concept of Keep It Simple Stupid. Some unfortunate people are going to end up with posts on their wall saying "John Smith likes Free Porn".
We still detect all these pages as Troj/Iframe-ET, and if you've already clicked on one of them we've got info on how to clean up your profile on previous blogs. Also don't forget we have a Sophos page on Facebook that you can join for more info on this and other threats.