Of course, it's a Nigerian 419 scam and the intention is – ultimately – to trick me into handing over personal information (such as driving license and passport details) and possibly paying them a advance before they (fingers crossed!) transfer millions into my bank account.. but what a wonderful subject line!
ARE YOU DEAD? IF NOT GET BACK TO ME IMMEDIATELY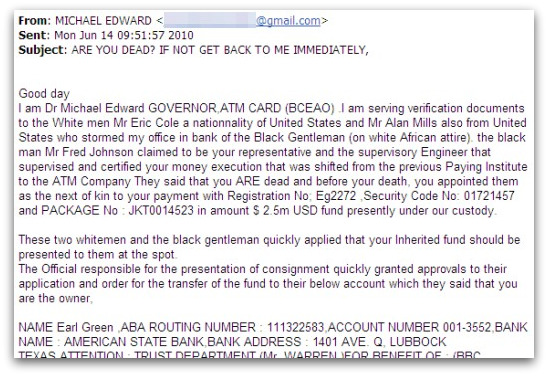 You may not fall for email scams like this – but it's possible that there are more vulnerable and trusting people in your circle who would. Make sure everyone you know is on the lookout for online fraudsters.