One of the most widespread spam campaigns at the moment is posing as a reset password email from Facebook.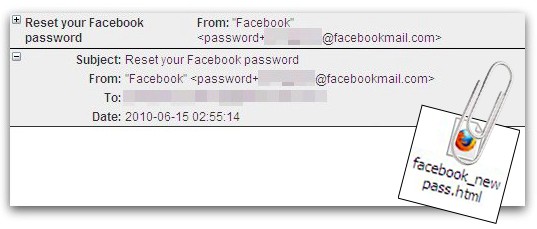 The emails use the subject line "Reset your Facebook password" and have no message body. However, they do have an attached file – facebook_newpass.html
If you open the file (which Sophos detects as Troj/JSRedir-BO) you are redirected to a third party website. In our testing, it took us to an all-too-familiar-looking Canadian Pharmacy website selling online drugs.
Right now, these unsolicited messages are being seen en masse around the world by Sophos's network of spamtraps.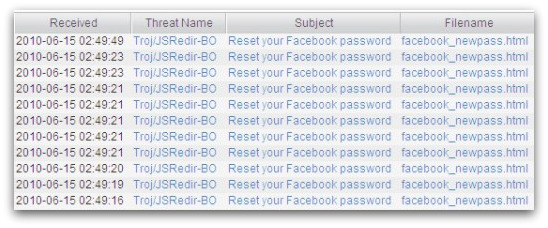 It's no surprise that the spammers would use Facebook as their cloak – after all, with almost 500 million users it's much more likely that they'll successfully end up in the inbox of a Facebook user than the customer of a particular bank.
Remember to always be suspicious of unsolicited emails, and think before you ever open an unknown attachment or click on an unknown link.
By the way, if you are a regular user of Facebook, you could do a lot worse than join the Sophos page on Facebook – we'll do our best to keep you informed of the latest security threats.