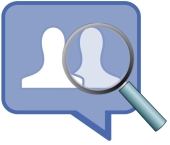 If you thought the heat has been turned down on Facebook regarding privacy after all the trouble earlier this year, think again. BBC News is reporting that German officials are taking legal action against the social networking site.
Johannes Caspar, head of Hamburg's Data Protection Authority, is concerned that the site is storing the data of third-parties who have not signed-up to Facebook, but whose details have been added to the site by friends, for marketing purposes.
And it's not the first time that Germany has raised its concerns with Facebook. Earlier this year consumer protection groups in the country urged Facebook to do a U-turn on privacy, and adopt a policy of having to ask users to "opt-in" everytime it wants to pass personal information to other firms rather than "opt-out". They even suggested that Facebook users should quit the site unless it was prepared to do more about protecting members' privacy.
And perhaps all this publicly expressed concern is having some impact on Facebook's fortunes in Germany. Whereas the site dominates the social networking scene in many countries around the world, it is only the fourth largest social network in Germany.
Facebook has until August 11th to respond to the German complaints.
Read more about the privacy challenge on Facebook, and check out our updated guidelines for making your Facebook profile more private.
Oh, and If you're a regular user of Facebook, be sure to join the Sophos page on Facebook to be kept informed of the latest security threats.