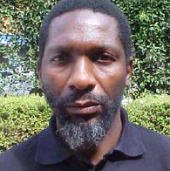 Zimbabwe's Foreign Affairs deputy minister, Moses Mzila Ndlovu, is reportedly the latest politican to find that his personal email account has been broken into by scammers attempting to trick money out of his friends and associates.
The first that Moses Mzila Ndlovu, who is a member of the Movement for Democratic Chance (MDC-M) party, knew of the security breach was when he received phone calls from friends asking him to verify if he was really stuck in a London hotel having lost his passport and air tickets.
Ndlovu told reporters, "That is when I panicked and tried to access my email, but I failed."
The emails asked for £1500 to be wired to the supposed stranded politician, which would (the scammers claimed) be repaid on his return to Zimbabwe.
Fortunately, it's not believed that anyone really sent any money, believing that the Zimbabwe minister was marooned in the UK. But it's still of some concern that the email account of a fairly senior politican was broken into, and that malicious hackers were able to access his address book and email archive. There's no telling what information could have been stolen that could be of assistance to identity thieves.
Hopefully the MP will take greater care of his online security in future, and has learnt a few lessons about how to be more careful with his online passwords.
Other politicians who have had their email accounts breached in the past include Iowa senator Bob Dvorsky (who criminals claimed was stranded in Scotland), former UK Justice Secretary Jack Straw (when scammers claimed he had lost his wallet in Nigeria) and Sarah Palin (who made some very poor password reminder decisions).