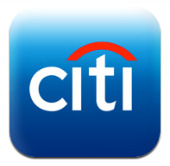 iPhone-owning customers of Citigroup have been urged to update their mobile banking app immediately because of a security flaw that secretly stored account numbers, bill payments and security access codes in a hidden file.
The Citi Mobile app allows customers to check their account balances, transfer funds and pay bills from their iPhone, and is one of the most popular finance applications in the Apple App Store with approximately 120,000 users since it was launched in March 2009.
Citigroup told the Wall Street Journal that it had "no reason to believe that our customers' personal information has been accessed or used inappropriately by anyone."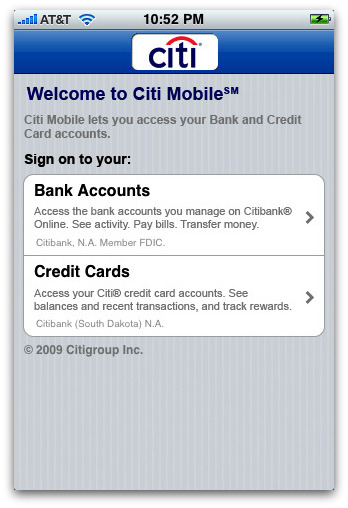 However, there will undoubtedly be concerns that if users lost their iPhone the information could be accessed by an identity thief. Furthermore, it is believed that the sensitive data could also have been backed-up to customers' Windows and Mac computers when they are synchronised with the iPhone. Certainly, there are many more chances for the typical malicious hacker to access information stored on a PC than on the controlled environment of an Apple iPhone.
The good news is that the iPhone has a pretty slick system for notifying users that there is an update available for their installed apps, meaning it should only take a couple of clicks for users to upgrade their version of the Citi Mobile app to a more secure version.