A website that has made it simple for iPhone and iPad users to jailbreak their devices may not just be a headache for Apple, but also a portent for future malicious attacks.
Owners of Apple gadgets who visit the JailbreakMe website in Safari have found that all they need to jailbreak their device is slide a button to give permission, opening up the possibility of installing apps that have not been approved by the official AppStore.
Previously, jailbreaking has required users to connect their device to a computer before they can start to tamper with the set-up of their iPhone or iPad and gain access to the Cydia underground app store.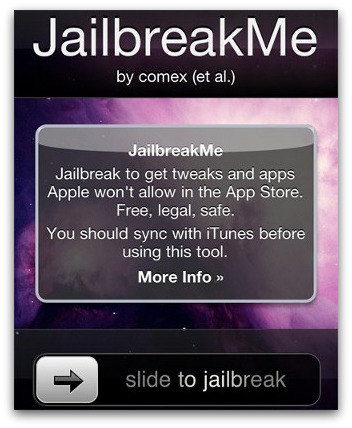 The drive-by jailbreak is possible because the website exploits a vulnerability in the way that the mobile edition of Safari (the default browser used in the iOS operating system) handles PDF files – specifically its handling of fonts.
As a number of YouTube videos have demonstrated, it's a pretty slick process:
What concerns me, and others in the security community, however, is that if simply visiting a website with your iPhone can cause it to be jailbroken – just imagine what else could hackers do by exploiting this vulnerability? Cybercriminals would be able to create booby-trapped webpages that could – if visited by an unsuspecting iPhone, iPod Touch or iPad owner – run code on visiting devices without the user's permission.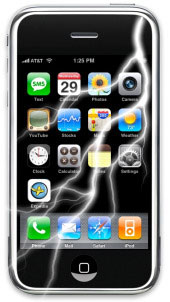 One of the reasons why iPhones have been a largely threat-free environment is because of the tight control that Apple has had over the apps which are allowed to run on the devices.
If sites like JailbreakMe can run so simply install code on your iPhone which hasn't been approved by Apple, the same technique can be used by malicious hackers.
Our labs have analysed the PDF files being used by the JailBreakMe website, which are detected by Sophos products as Troj/PDFExt-DT, and will continue to monitor developments.
Meanwhile, many people will be undoubtedly looking to Apple and wondering how quickly they will issue a patch for Safari to close this vulnerability. In the past, Apple has been notoriously slow at patching the mobile edition of Safari when security holes are found in its bigger brother used on iMacs and MacBooks.