Patrick in our web team dropped me a note. He and his fellow web wizards are working on a whole new version of the Sophos website, and want your feedback to tell them if they're on the right lines or not.
If you've got a few minutes to spare then please take the survey (via SurveyMonkey) so they can gauge if their design is going to be effective or not.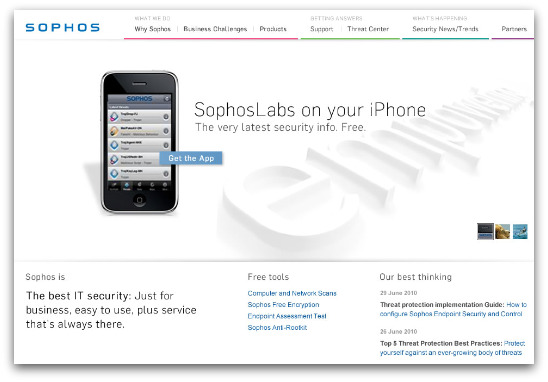 The survey doesn't ask you for any personal information, and we don't track individual responses. Sorry, there aren't any prizes – but you can be happy in the knowledge that you've helped us improve our website.
Thanks for your help.