All of us are familiar with email-based spam, and more and more people are becoming used to receiving spam via social networks too, but it's also possible to receive spam via other routes too.
For instance, you can receive spam messages that are sent to you via Skype. These can either be received in the form of an instant messaging chat session, or – as in the example below – as a bogus Contact Request from someone.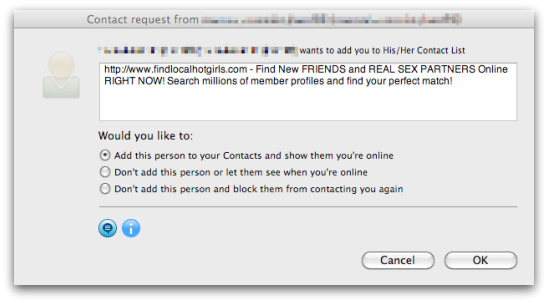 Skype spam is far from a new phenomenon – but as more and more people use the service, more folks are becoming exposed to spam sent via the platform.
In the above example, a spammer sends a message pretending to want to make contact with you – but in fact has used the opportunity to advertise their adult "dating" website.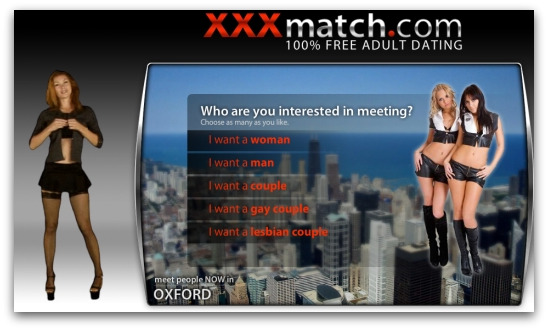 I find it hard to believe that Skype Contact Request spam is as effective as other mechanisms of spamming. Most Skype users would likely ignore the message, and wouldn't be likely to cut-and-paste the link into their browser – but maybe the more curious (or should I say "randy"?) would.
However, it's still a nuisance and it's no surprise that Skype users would want to see less of this stuff.
Skype's most recent blog post on the subject of spam explains to users how to block spammers who try to contact them.
But that's only really effective against that specific spammer. There's nothing to stop the spammer creating another Skype account and starting his or her campaign again.
Skype says it looks for patterns in spammers' behaviour – but I'd recommend they went one step further and put tighter controls in place regarding the number of Contact Requests that a user can send in a period of time. That would cut many spammers down to size, as would limiting users' ability to write a custom message when they send a Contact Request to another user.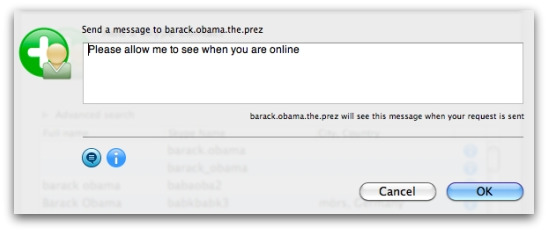 One thing is for sure, even if measures are put in place to reduce Skype contact spam it won't be the end of the spam problem on the network. We're likely to see more and more cases where innocent Skype users' accounts are compromised by hackers and used as a "launching pad" for spam campaigns – whether they be to advertise spammy goods or to spread malicious links.