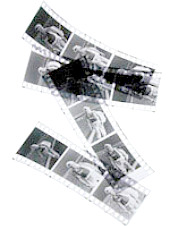 A rather unpleasant story lands on my desk, courtesy of the Times of India, but it does at least underline the importance of taking care over the security of your email account.
A 23-year-old man has been arrested by computer crime cops in the Andheri suburb of Mumbai, accused of breaking into the email account of a former colleague, and sending doctored pictures of her to her friends.
According to investigators, Prashant Vilas Desai had a crush on a 22-year-old administrative assistant at the un-named multinational company where they were both employed. Desai is said to have misread the signs, and approached her parents with a marriage proposal – which was turned down.
After the young woman left the organisation, Desai is alleged to have claimed that he was receiving emails expressing her love for him, even showing her mother printouts.
"The victim's mother told her to close the email account and start a fresh one," said an officer with Mumbai Cyber Crime division. "On June 21, some of her friends informed the victim that someone had sent obscene pictures of her from her email, giving out her details and phone number. When the victim logged into her account, she was shocked to see the emails."
The Mumbai police say they traced the IP address of the computer which hacked the young woman's email account to Desai's laptop.
If you don't want someone intruding on your email account, make sure that you choose a hard-to-crack password (and security question) that you never tell anyone else. Furthermore, with some email accounts you can get it to warn you if it notices unusual activity or if it's being accessed from a different IP address than normal. (Here are details on what Gmail can do, for instance).
Here's a video I made which explains how to choose a strong password, which is easy to remember but still hard to crack:
(Enjoy this video? You can check out more on the SophosLabs YouTube channel and subscribe if you like)