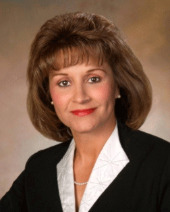 New Mexico Secretary of State Mary Herrera has found herself making computer security headlines for all the wrong reasons after her laptop was found infested with malware, and one of her own staff then made an undercover video (which he released to the media) attempting to remove the infection, and emphasising the pornographic nature of some of the desktop links he allegedly found.
In the video, you can hear a voice referring to shortcut links on the computer's desktop to "PornTube" and "Nudetube", and the report suggests that the Secretary of State's PC was infected by a fake anti-virus attack.
Deputy Secretary of State Francisco Trujillo, leapt to his boss's defence, saying that the IT department had not installed anti-virus software on the laptop.
Office administrator Manny Vildasol told KOB TV news that he secretly shot the covert video with spy camera because he was concerned that the office was covering-up embarrassments in the run-up to an election:
"It is a cover up. Again, not to provide [anything] controversial, make sure there is nothing controversial that would possibly make it to the media and impact her re-election."
If the official story is true that the New Mexico Secretary of State's laptop wasn't running anti-virus software then I must admit I find it hard not to feel sympathetic with Mary Herrera. After all, isn't it the primary job of the IT department to ensure computers are protected rather than to make videos attempting to show their bosses in a bad light?
For his part Vildasol says he cannot explain why he recorded the secret video, saying only that he has given information to the FBI who (he claims) are "currently investigating".
Mary Herrera says that her laptop is now running up-to-date anti-virus software.