A Facebook scam claiming to offer free tickets to a Justin Bieber concert is in fact signing up teenagers to an expensive premium rate mobile phone service.
Messages intercepted by Sophos are appearing on Facebook reading:
WOW! Justin Bieber Is Giving Away Free Concert Tickets Now!

Obviously, many fans of the pint-sized popstar will be eager to get their paws on tickets to a Justin Bieber concert and so may be only too willing to click on the attached bit.ly link.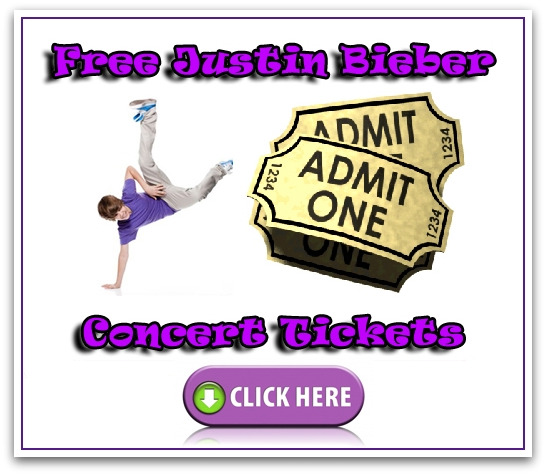 However, what they will find is that they are being scammed by tricksters, who are using the lure of free Justin Bieber concert tickets to trick the unwary into giving permission for a rogue application to post updates to their Facebook wall and status. The messages claim that the Facebook user "has just snagged 4 free tickets to see Justin Bieber!" (they haven't, of course) with the headline "Justin Bieber Free Concert Ticket Giveaway! Justin Bieber World Tour".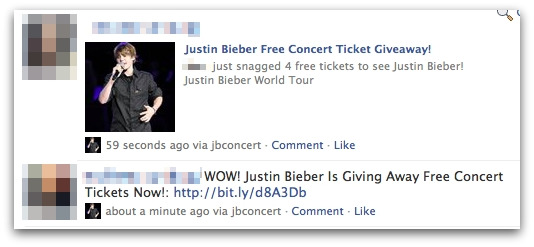 Of course, these messages are designed to ensnare more people into the trap – thus spreading the scam virally.
And why do the scammers want to spread such a message? Well, it's possible that they could use their rogue application to post more spam (perhaps including malicious links in the future), but the more immediate danger is that in your hunt for the free tickets you will agree to enter your mobile phone number, signing you up for a premium rate service that will cost you some £4.50 per week.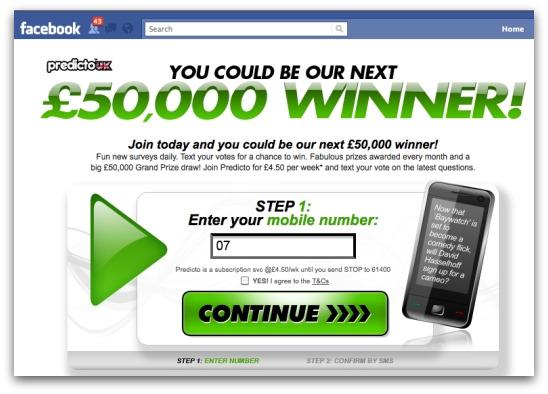 All in all, this appears to be a dirty rotten trick to con young people out of money.
You should always think twice about messages like this, even when apparently shared by your friends, and especially when you are asked to install an application that can access your Facebook profile.
This is far from the first time that Justin Bieber's popularity has been exploited by Facebook cybercriminals. In the past we've seen claims that Bieber has been caught being naughty on his webcam, that he has been caught flirting, that his cellphone number has been released on the net, and pictures of him and Cheryl Cole being used as bait.
In fact, he's perhaps the celebrity that Facebook scammers are mostly likely to have in their arsenal right now.
I've made a YouTube video where I show you how to clean-up your Facebook account if you were hit by this, or similar scams on Facebook:
(Enjoy this video? You can check out more on the SophosLabs YouTube channel and subscribe if you like)
If you're on Facebook, and want to learn more about security threats on the social network and elsewhere on the internet, join the Sophos Facebook page. It could be the best decision you ever make on the social network.
We have informed bit.ly and Facebook about this latest scam, and hopefully the offending links and rogue application will be shut down shortly. However, recent history has shown that it doesn't take long for the scammers to set up new pages designed to con the unwary.
Image of Justin Bieber courtesy of Helga Esteb / Shutterstock.com.