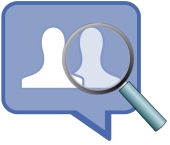 Regular readers of the Clu-blog are well acquainted by now with the concept of viral scams on Facebook which trick users into "liking" or "sharing" messages with their online friends in order to drive more traffic to a page – often containing a revenue-generating survey.
The problem is not insignificant, and even though Facebook is trying to shut down as many of these scams as quickly as it can, they keep popping up again and again like mushrooms.
Here are some of the examples I've just seen this morning:
OH MY GOD!...PAMELA ANDERSON prooves KFC is just DISGUSTING!
OMG this is SICK
This is just terrible please watch
I can't imagine Colonel Sanders will be "liking" that one.
This Is SHOCKING! You'll never want to eat fast food after seeing these IMAGES!
OMG... these IMAGES will make you never want to eat fast food again!
And we've seen McDonald's-related viral scams on Facebook in the past of course.
OH MY GOD!...Justin BIEBER Hits Girl For NO Reason!
Very Naughty Bieber
This is just shocking!
And no surprise that Bieber would be making an appearance – he must be the owner of the most commonly exploited celebrity name on Facebook right now.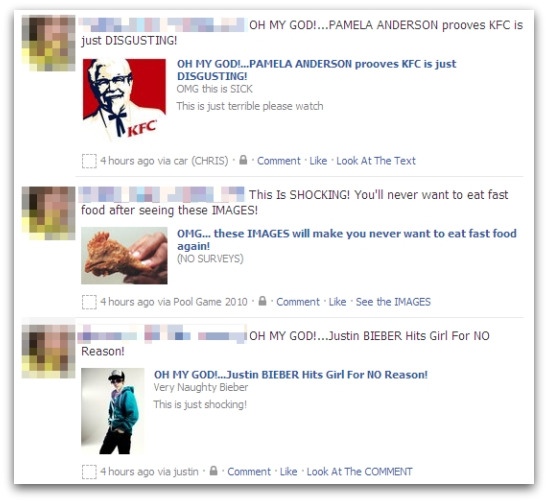 OMG!...This GUY got STABBED because he wrote this on the INTERNET!
Very shocking comment!
This is just shocking!
Perhaps related to the "girl who killed herself" after what her father allegedly wrote on her Facebook wall?
This is terrible! You need to see it to believe it I guess. That poor girl!
SHOCKING!!! Teacher BEATS up STUDENT infront of class!
How can this be justified?!
A poor girl is humiliated in class by her teacher, and then beaten! Luckily, it was caught on a cell phone!
Oh, it's a girl now is it? When we made our video demonstrating an earlier incarnation of this viral scam it was a boy.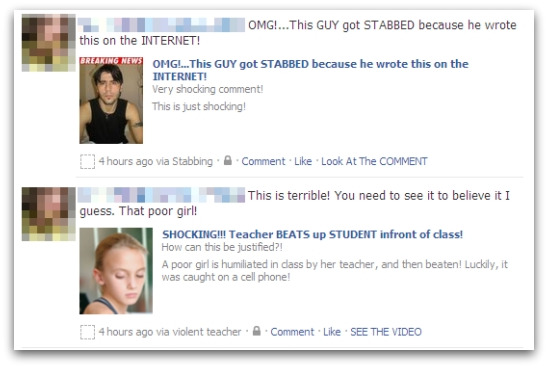 OMG This GIRL KILLED Herself After HER DAD Posted This ON Her WALL!
Ahh.. there she is again. I knew she'd appear soon enough.
OMG, its scary to think that could happen to the entire country and they don't even know about it!
OMG.. You won't believe what is harming nearly all Canadians!
Can you believe it?
91 percent of the Canadian population considered toxic!
Now that's just offensive..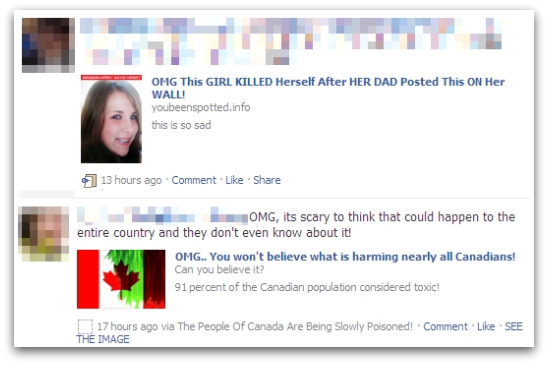 Facebook may be having a hard time killing off the problem of these links passing between users so quickly, but you can do your bit.
Share this blog article with your friends on Facebook, and hopefully it will help raise awareness of the scams.
Please take care when you're online, and consider joining the Sophos page on Facebook to be kept informed of the latest security threats.