The British tabloid media have been getting their own back on England's international football team after a dismal performance in the World Cup, with many recently focusing on the troubled relationship between English striker fiance Peter Crouch and his glamorous lingerie model fiancee Abbey Clancy.
Clancy's plans of marrying 6 foot 7 inch Crouch may be on the rocks after it was alleged that he had spent a night in Madrid with Algerian prostitute Monica Mint.
With the British media obsessed with football, WAGs and sex scandals – it's no wonder that the story has been making plenty of headlines.
But now Facebook scammers are jumping on the coat tails of the scandal as well, as messages are being shared by users saying:

omg.. thats disgusting ! she looks about 13!
OMG.. This England Football Player Got CAUGHT F**KING A UNDERAGE PROSTITUTE! (PHOTOS)
You Must See This It Is SHOCKING!...
OMG You Must See This Shocking Photos!
If you click on the link you are invited to share the message with your Facebook friends (thus spreading the message virally) before being allowed to see the "shocking photos".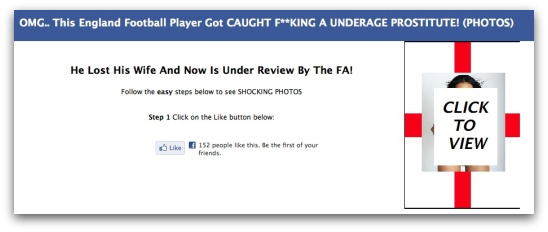 But when you finally imagine you are going to see the shocking photos of the English football player with the "underage prostitute" you are instead taken to a series of online surveys. As is frequently the case with this sort of unwanted activity on Facebook at the moment – the mischief-makers behind the scam are earning money in the form of commission by tricking people into taking the surveys.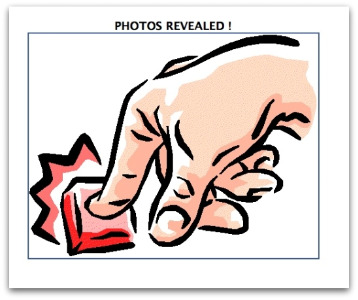 If you do manage to make it past the survey (and I would question why you would do so) you'll ultimately be taken to a story published on the British tabloid The News of The World's website yesterday, covering the latest gossip about Peter Crouch's love life, and topless pictures of Monica Mint. (By the way, she's reported to be 19 years old – so not underage in most countries, including Spain and the United Kingdom)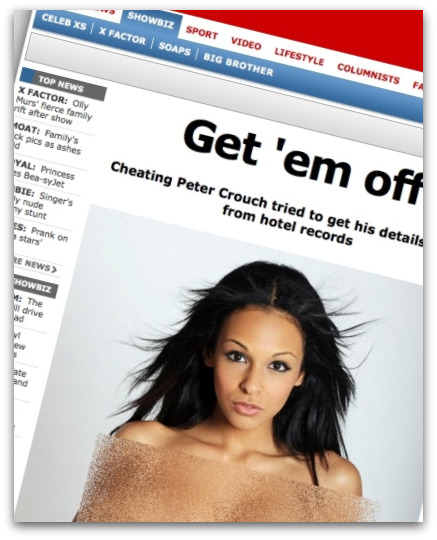 But, of course, you didn't have to complete the online survey to see the story of Peter Crouch's shenanigans. You could have just visited The News of the World website instead. But that would have deprived the scammers of some revenue..
I've informed Facebook of the scam, and hopefully they will shut it down shortly. In the meantime, Facebook users would be wise to think twice before "liking" or "sharing" pages in order to see the oft-promised "sensational" or "shocking" content".
Please take care when you're online, and consider joining the Sophos page on Facebook to be kept informed of the latest security threats.