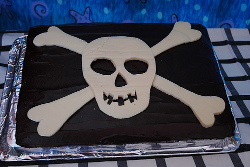 Today is the one year anniversary of my blog here on Sophos.com. I've had an incredibly fun time writing this blog with the help of my friends and colleagues throughout the security industry. I started out slow, but have picked up the pace during the year and have written 146 posts. Getting into the habit of posting daily has taken some getting used to, but I am now averaging at least one post per day. Yarrrrrrr! Ye ninjas need cower in fear.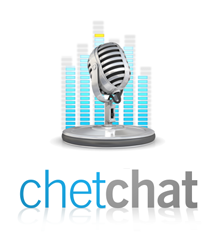 Check out my new podcast logo to the left. I would like to thank Liam Welton for creating this logo and another one for my Ask Chet videos. They are very snazzy and lend a bit of permanence to these projects.
Michael Argast and I recorded this week's Sophos Security Chet Chat yesterday. We had to briefly mention the Intel/McAfee acquisition as well as having a good long talk about the rapidly advancing state of browser security. As the web browser becomes the gateway to nearly all the applications we use at home and at work, providing automatic protection against web-based threats is increasingly important.
You can also download this podcast directly in MP3 format: Sophos Security Chet Chat 23.
Creative Commons image of a pirate birthday cake courtesy of The Quilting Mama's Flickr photostream.