This week's guest blog comes from Rob Forsyth, Managing Director of Sophos in Asia Pacific, and long-time Manly Marlins mainstay. Over to you Rob…
Snap a Marlin!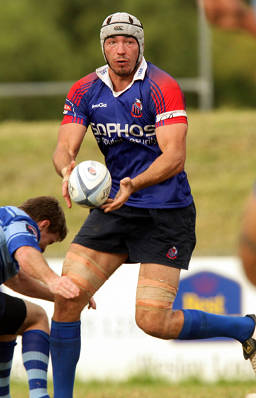 Sophos, proud sponsors of the Manly Marlins for the last eight years, will be running a photo competition over the next few weeks. The photos must capture a Marlin player (or players) on field with the Sophos logo clearly displayed on their jersey, or on signage in the background.
Sponsoring the Club has given Sophos an opportunity to support rugby at a grass-roots level and has allowed the development of junior players – including a number who have gone on to successful careers at club and international levels.
The photo competition will be promoted at the Marlin games as well as in the Manly Daily, to primary and high schools in the area, and through family and friends of Sophos and the Club.
The next Manly Marlins games are:
Saturday 28 August: Sydney Uni v Manly (Uni Oval No. 1, night match)
Saturday 04 September: Manly v Penrith (Manly Oval)
Saturday 11 September: Randwick v Manly (Coogee Oval)
There are three entry categories:
General: Winner receives $800 and runner up $400
12-16 years of age: Winner receives $200
Under 12 years of age: Winner receives $200
The winner in each category will be judged by the coach and captain of the Manly Marlins. Entries close 27 September 2010 and submissions must be emailed to photocomp@sophos.com with your full name, contact phone number and entry category.
Full details and the prize term and conditions are available from aumarketing@sophos.com.
What are you waiting for? Get snapping!