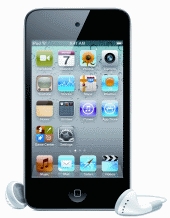 It's competition time!
We're all very excited here at Sophos Towers because next month we hope to roll out a whole new blog for you, our faithful readers.
We'll be bringing together our star bloggers (Chet and Duck, and yours truly) as well as the gang who write the SophosLabs blog – amalgamating all of our articles, opinion pieces and advice into one place.
That means you'll still hear about the latest Adobe zero-day vulnerability and watch our video about it, even if you don't follow Chet's current blog. And you won't have to worry that you've missed how Sophos's buffer overflow prevention technology proactively protected users against the threat (as described on the SophosLabs blog).
Because everything will be in one place. Hurrah!
And what's more, we're going to give you the ability to leave comments! "Comments? On a Sophos blog? Are you bonkers?" No! It's really going to happen!
Oh, and we're going to make it prettier too…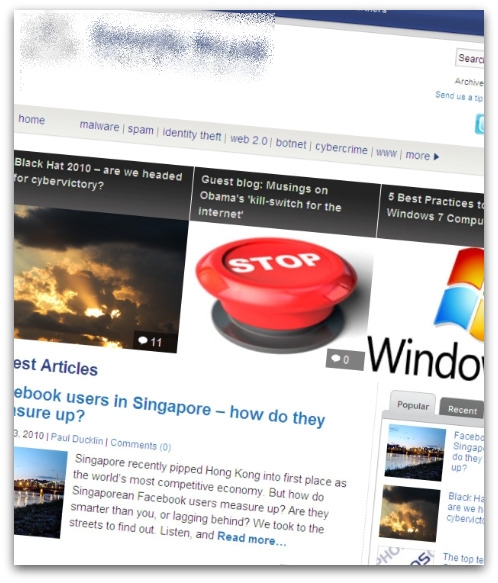 Exciting, eh?
There's only one fly in the ointment. We don't know what to call it.
And that's where you come in. We want you to dream up a great name for our new blog. Email it to me, and if we choose your suggestion you'll win a brand spanking new 4th generation iPod Touch so you'll be the envy of all of your buddies.
Some rules, guidelines and small print:
Try not to suggest a name that someone else is using. They might get upset. "HackIsWack", for instance, is owned by Snoop Dogg.
In the event that more than one person comes up with the suggestion we choose, we'll draw the winner out of a hat. Can't say fairer than that.
We'll contact the winner via email and ask them where they want the iPod Touch sent. We may also ask them if they want to be named on the blog and be made famous. The rest of you – no, we're not planning to spam you.
If the best name comes from a Sophos employee, we'll use their suggestion – but give the iPod Touch to the next-best name suggested by a member of the public. So don't get ants in your pants.
We aren't religious about having the word "blog" or indeed the word "Sophos" in the title of the new 'blog'. If the name in some way suggests the kind of things that we blog about, that would be great. But feel free to be imaginative.
I haven't asked my boss yet if I can actually put an iPod Touch on expenses to give to you, but now I've mentioned it here on our website he's going to find it really hard to reject my request when the time comes. Frankly, that's for me to worry about, not you..
The closing date for entries will be just before we go live with the new blog system – which will hopefully be in October. But get your suggestions in early.
Update: We've had enough plays on the word "Sophos" now. No more please! Suggestions that don't include a pun on "Sophos" are much appreciated though. 🙂
[Sorry the competition has now closed – we have found a new name for our blog!]
Thanks for helping!